Celebrate Summer of Spitfire at the Royal Air Force Museum London
Published on: 17 June 2019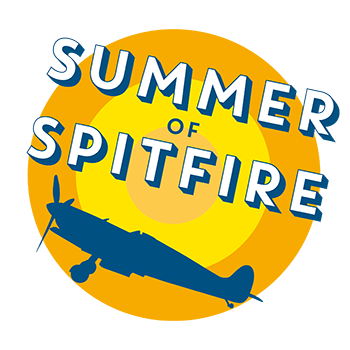 This summer will see the Royal Air Force Museum paying homage to one of the most iconic aircraft ever built with a programme of family events and activities dedicated to the Spitfire.
The Museum's London site is home to four Spitfires, including a rare Mk XVI reconnaissance Spitfire.
This summer it will explore the history of the Spitfire and the story of those RAF servicemen and women who worked with this wondrous aircraft.
Weekend festivals, fun immersive adventures, close views of real Spitfires, and a series of nostalgic events including a Battle of Britain Day and Battle of Britain Night will transport visitors back to a time when the Spitfire protected Europe's skies.
Visitors will also be able to take a selfie in a Spitfire Mk XVI or enrol in the Museum's Spitfire Academy Adventure, its latest immersive experience that combines all the demands of an escape room challenge with the fun of a treasure hunt.
Activities include:
Night Flight Sleepover for Grown Ups
Saturday 13 July, 7.00pm
Standard Ticket £120.00, Members Ticket: £100.00
The sleepover for grown ups is back! Spend a night at the Museum sleeping under our Spitfire, Sunderland Flying Boat and DH9a. Explore our galleries into the early hours, sit in our aircraft and climb into helicopters.
Be entertained by aircraft inspired films all night. Make your own free Airfix model. Enjoy talks and tours and exclusive after hours access, all with a drink in your hand. Strictly 18+. Tickets are available now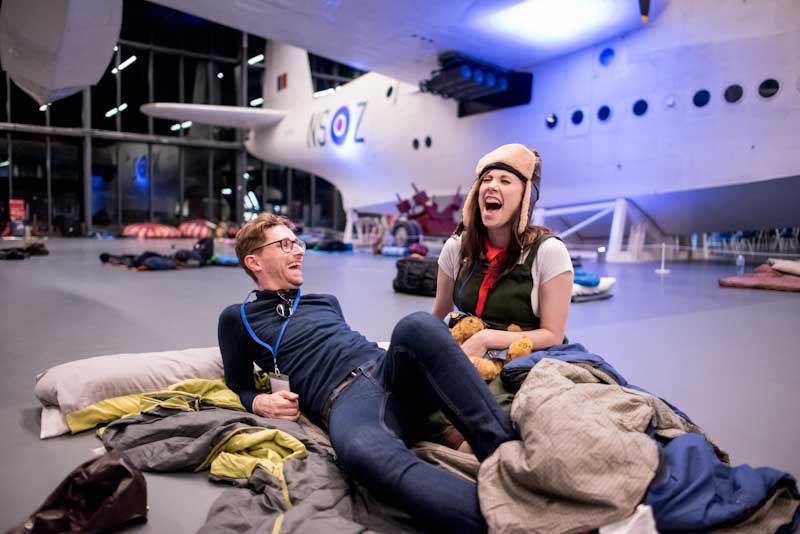 Spitfire Academy Adventure
Saturday 20 July – Friday 2 August
Standard Ticket: Groups of up to 6,
at £15.00 per person
Have you ever wanted to sit in the pilot's seat of a Spitfire? Do you think you have the right stuff to get an aircraft back in the sky, or decode enemy intelligence?
Now's your chance to put your skills to the test. Scramble the whole family and take off into this new immersive adventure. Compete against others teams to crack the clues located around our site and earn your Spitfire Academy Wings.
The Spitfire Academy Adventure is an exciting experience, exclusive to the RAF Museum, that combines all the fun of an escape room with a competitive treasure hunt, and adds a dash of theatrics. So, gather together your family and friends, start your engines and get ready for adventure.
Tickets will be available soon
Spitfire Selfie Station
Saturday 20 July to Sunday 1 September
11.00am – 5.00pm
Hangar 5, £3.00 per person
Sit in our Spitfire Mk XVI, in goggles and a pilot's helmet, and take a selfie either of yourself or with family and friends. No need to book, just drop by. Our Spitfire Selfie Station will be open daily throughout the summer.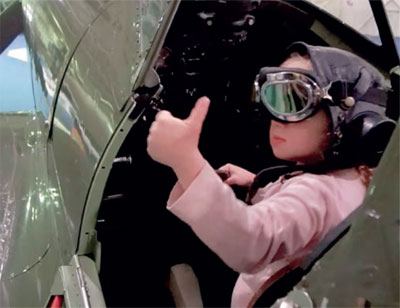 Spifire Cookie Decorating
Saturday 20 July to Sunday 1 September
10.00pm – 5.00pm
Claude's Restaurant
£5.00
Specially created for younger visitors 3+ this activity will help them explore their creativity by decorating their own Spitfire cookie with coloured icings. Scrumptious fun for a summer's afternoon. Each child must be accompanied by an adult.
Just pick up your cookie decorating kit from the counter and start decorating. Alternatively, if you wish, take your kit home and decorate your cookie in your own time in your own kitchen.
Battle of Britain Fighter Aircraft Tour
Saturday 20 July to Sunday 1 September
Meet in Hangar 3 Reception
£8.00
Let our expert guides amaze you with a fascinating behind the barriers tour of our Battle of Britain fighter aircraft. Discover the thrilling story of each aircraft, including our Spitfire Mk 1A, and the people who maintained and flew them.
Tours take place twice a day. Please check our listings for full details. Pre-booking is essential to guarantee your place. Tickets available soon.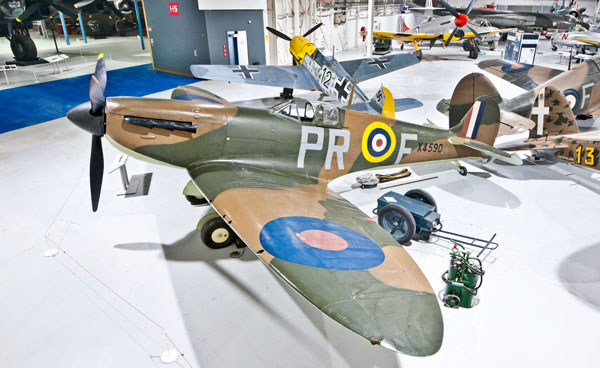 Peace Tea Party
Saturday 10 and Sunday 11 August,
11.00am – 2.00pm
FREE
100 years ago, during August 1919, and again during the summer of 1945 they celebrated peace in the streets with big tea parties!
Join us at our giant tea party suitable for the whole family. Make sure you're in fancy dress and ready to play games, listen to stories about Spitfires and some amazing music.
It's free to join, registers will open soon and while you're at it why not purchase a very special Spitfire Picnic!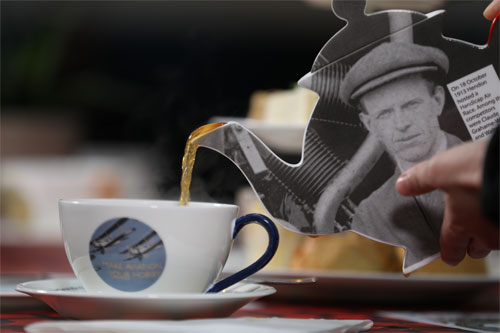 Battle of Britain Night
Saturday 14 September, 6.00pm – 10.00pm
Standard Ticket: £15.00,
Members Ticket: £7.50 Over 18+ Only
Step over the barriers and get a closer look at our unique Second World War aircraft, including our Battle of Britain Spitfire, and take advantage of some fantastic photographic opportunities in this special after hours opening at our London site.
Tickets will be released soon.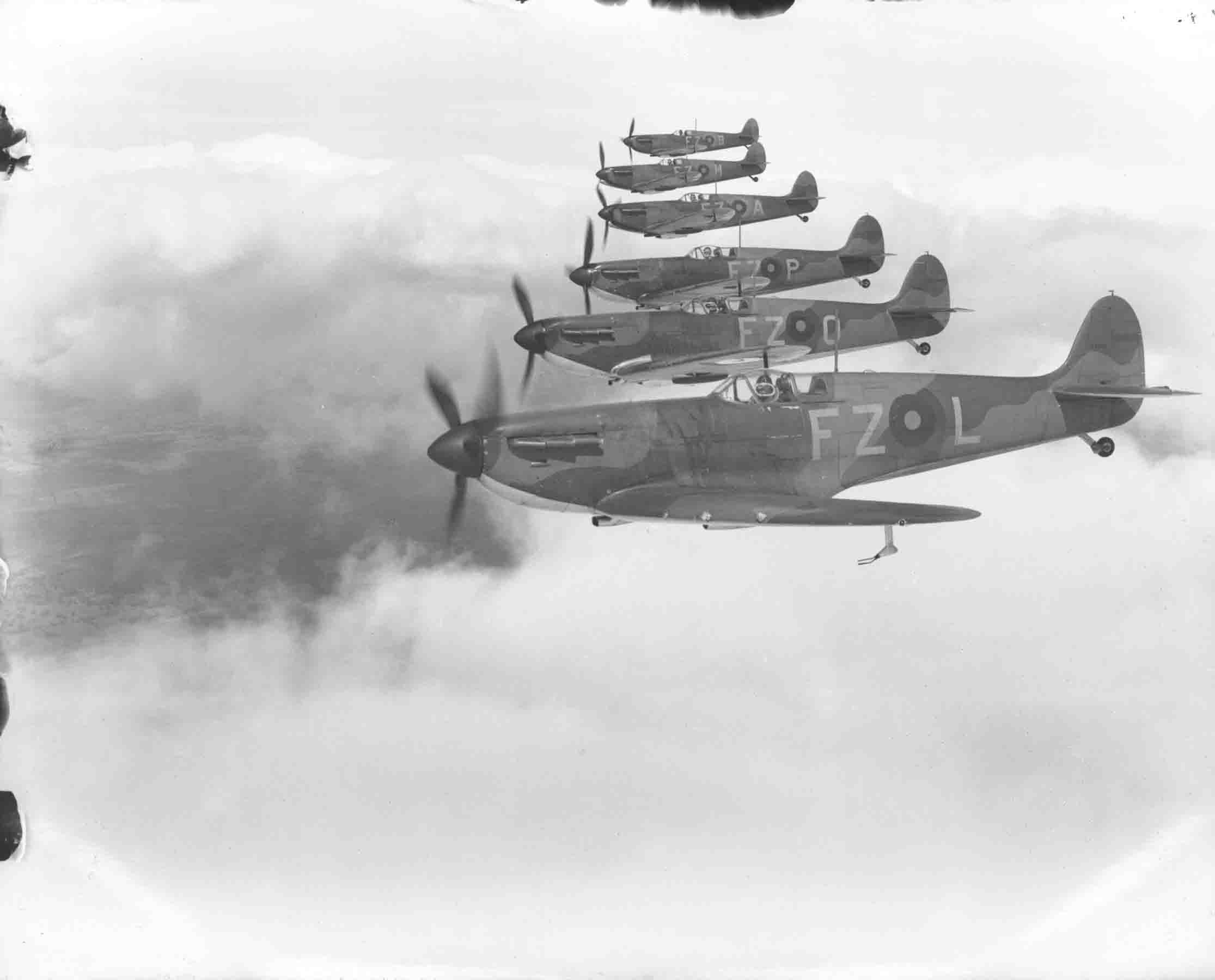 Battle of Britain Day
Sunday 15 September
1.00pm – 6.00pm
FREE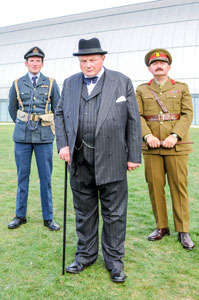 Commemorate the Battle of Britain with a day of living history as re-enactors bring the past to life. Other activities will include a Merlin engine display, the mighty powerhouse of both the Spitfire and the Hurricane. Dress up as a Spitfire pilot in our RAF uniform photo booth. Listen to of talks about this aerial campaign and view a Battle of Britain Memorial Flypast (weather permitting).
Other Summer of Spitfire activities include: