Middlesex University London confers an Honorary Doctorate on Maggie Appleton
Published on: 11 July 2019
Maggie Appleton is CEO of the Royal Air Force Museum – one of the UK's free to enter National Museums with public sites in Colindale and the West Midlands. In 2018, the London site launched a major transformation programme to mark the Centenary of the RAF with a new emphasis on storytelling and engagement.
With over 25 years' experience in the cultural sector, Maggie is passionate about the difference that museums can make to people's lives. Her previous roles include Chief Executive of Luton Culture, the charity which comprises the museums, arts, libraries and community centres in the town, and museum roles in Luton, Stevenage and at the Royal Armouries.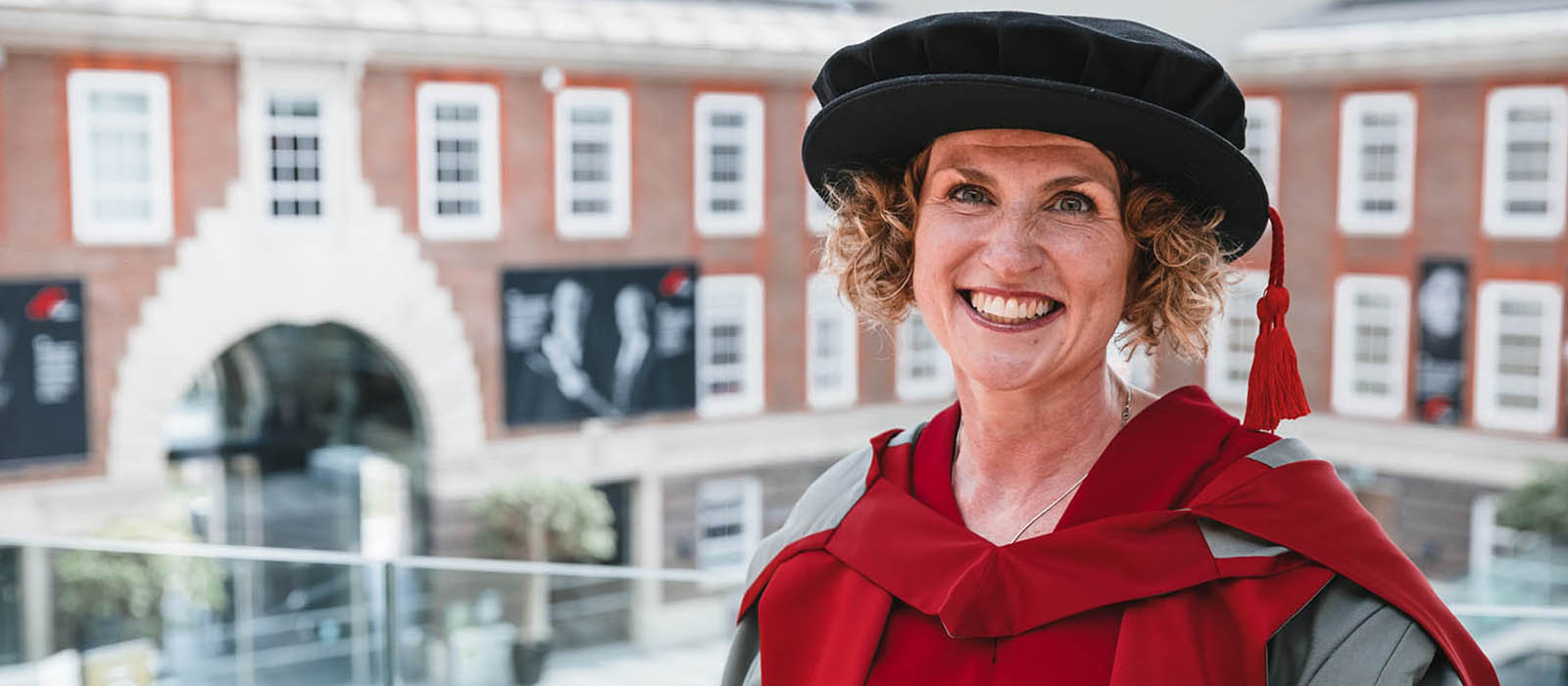 Maggie has served in public roles as a Committee Member for the Heritage Lottery Fund and as Co-Chair of the Women Leaders in Museums Network. She is currently President of the UK's Museums Association and a member of the judging panel for the annual Museums and Heritage Awards.
In 2012 Maggie was awarded the MBE for her services to Museums and Heritage and, in the same year, was included in the Independent on Sunday's 'Happy List', its annual celebration of 100 people who make Britain a better and a happier place to live.
Maggie has a history degree from Liverpool University and a master's in Heritage Management from Birmingham.
Commenting on her Award, Maggie said, "Visitors to the RAF Museum have benefited hugely from our relationship with Middlesex University. Learning and education are the keys to a dynamic and compassionate society, creating opportunities and lifting people out of poverty and it is a privilege and a delight to be part of the Middlesex University family."
She wished the graduating students the very best, "because the jobs they are going into will absolutely have the power to change lives."
About Middlesex University London
For nearly 140 years Middlesex University London has been home to innovators and change-makers. We are a progressive London university that puts our students first and provides expert teaching informed by inspiring research and practice.
The University boasts a diverse, multinational and multicultural community of 19,400 students from 144 different countries based at our modern north London campus. It also has campuses in Dubai, Mauritius and Malta, bringing its total number of students to almost 37,000 and staff over 1,900. Middlesex University London generates more than £300 million a year for the Barnet economy, supporting some 4,000 local jobs.
A university for skills, it works with employers to make sure that what their students learn is what employers need, and it strives to transform the lives of its students so that they have an excellent experience while they are studying, and a solid foundation for inspiring careers when they leave.
For more information go to www.mdx.ac.uk