Museum Shop Sunday
Published on: 23 November 2018
Drop in to celebrate Museum Shop Sunday on Sunday 25 November 2018. Our shop, in Hangar 1, will be open from 10.00am
Supported by the Association for Cultural Enterprises (ACE), Museum Shop Sunday invites members of the public to experience the inspirational gifts offered by cultural organisations nationwide. Encouraging shopping with a conscience, sales made will contribute to each venue directly and provide a valuable contribution to culture in the UK.
Anyone who spends £10 or more in our Museum shop, will get this Museum bag decorated with pictograms from our 'Wall of Hats' for free. So don't forget, if you are visiting on Sunday 25 to drop into our shop to take advantage of this offer.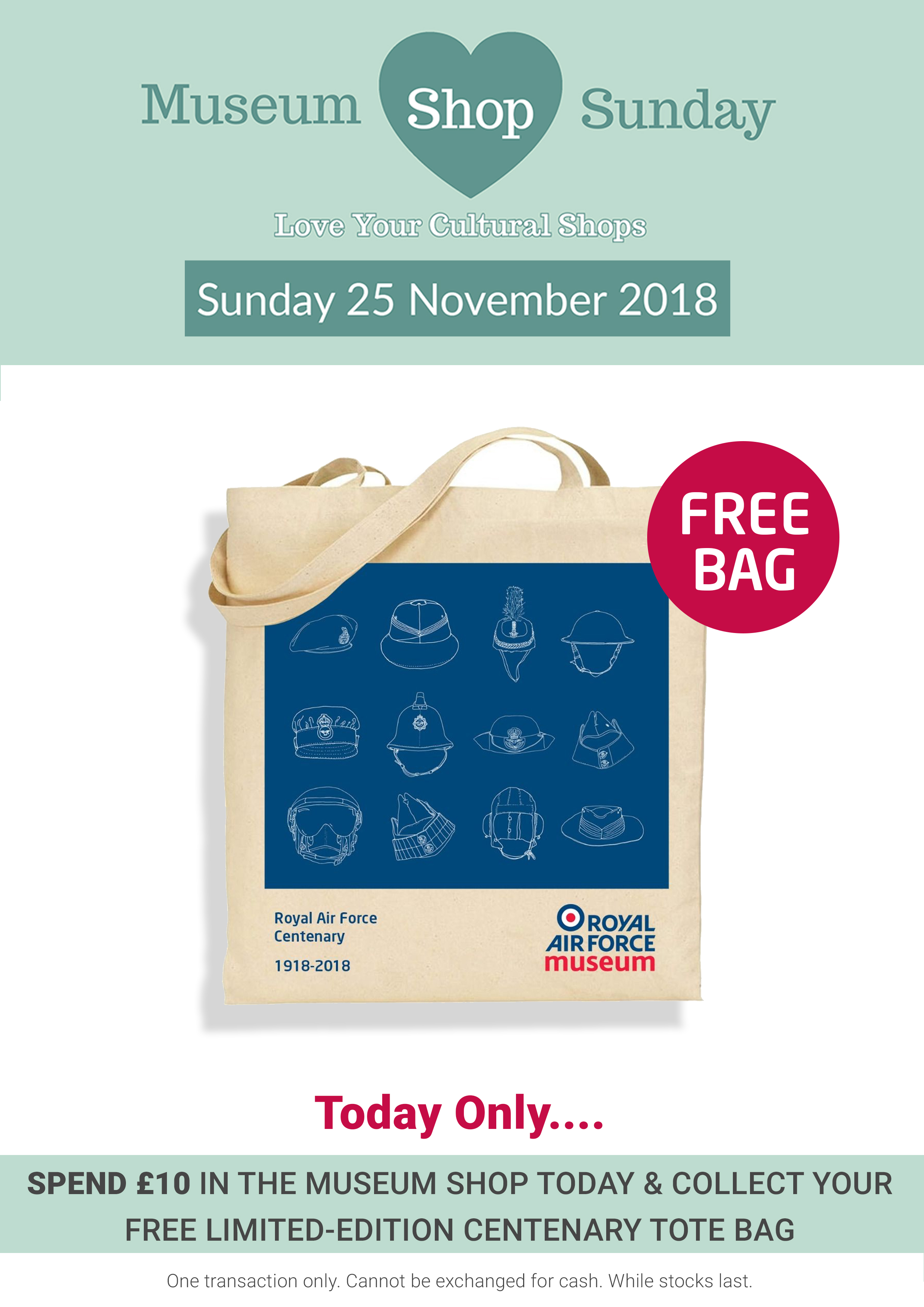 Sunday 25 November promises to be a day to enjoy a relaxing and inspiring shopping experience after the chaos of Black Friday! It is the ideal occasion to purchase Christmas gifts. Shoppers can expect to find quality products inspired by our exhibitions and events so there is certain to be something for everyone.