NFL star Mario Addison at RAF Museum
Published on: 2 July 2019
On Monday July 1 2019, Mario Addison – NFL star of the Carolina Panthers – visited the RAF London Museum to find out more about the brave American men and women who fought alongside the Royal Air Force in the Second World War.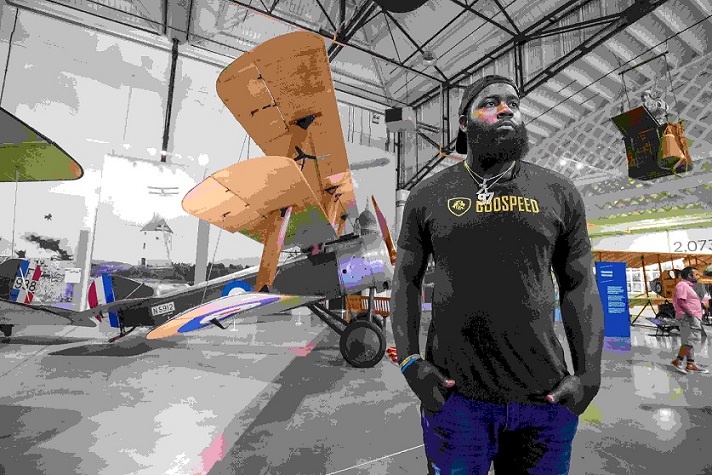 Mario's guided tour was a chance to commemorate and celebrate the inspiring stories of the RAF and the enduring relationship between the US and UK, ahead of his own visit to RAF Lakenheath on July 4th, US Independence Day, where he will be meeting today's British-based American servicemen and their families.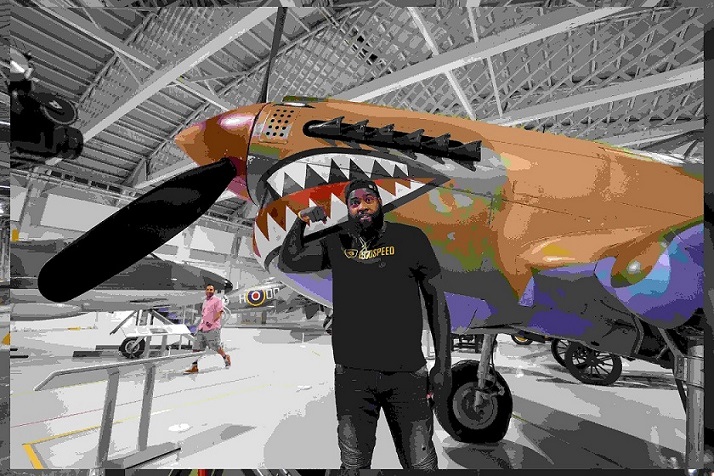 Mario is visiting London as the NFL celebrates its own centenary in 2019, and further engraining the sport's own close US-UK ties with London's newly-launched NFL Academy. Mario will also be returning to London with the Carolina Panthers in October as part of four NFL fixtures taking place in London.