RAF Inspired: Furniture Makers Vote
Published on: 2 August 2018
We need your votes!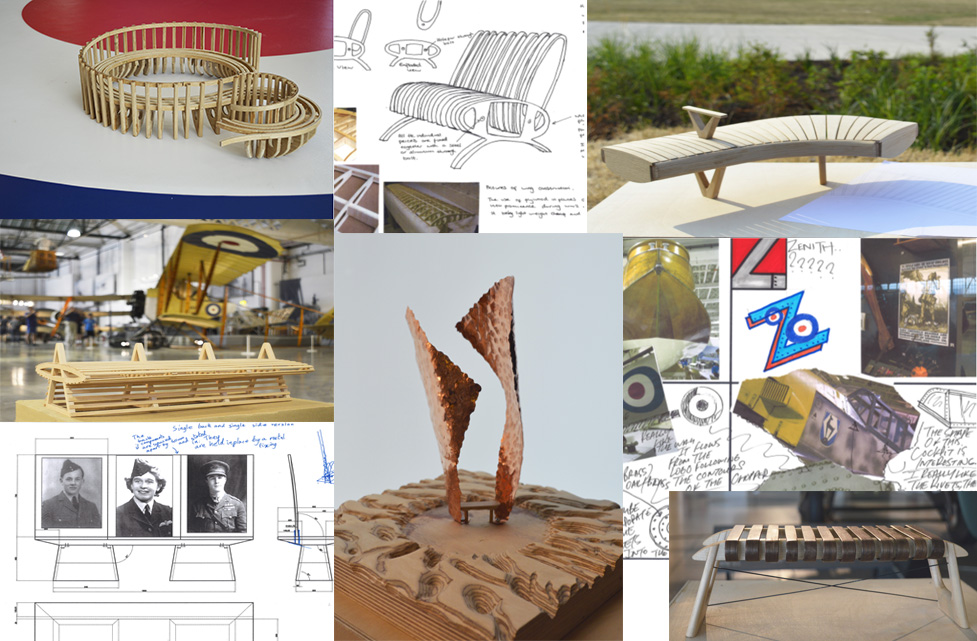 Recently, twenty-five furniture design students from Rycotewood Furniture Centre in Oxford worked with the Museum, in partnership with the Worshipful Company of Furniture Makers, to produce concepts for public seating inspired by the RAF Museum's collection.
Models of their work are currently on display in London's Art Gallery and we're now looking to take a model further into development.
This is your opportunity to vote on which design you think would work best in the Museum as part of our RAF100 Centenary celebrations.
Is there a design which you think really exemplifies the Museum and the RAF? Or is it the choice of materials or overall design which works for you?
If so, please click through to our design gallery and leave a comment below as which one you love!
To get back to this page, please hit the back button in the bottom left hand corner of our design gallery page.