Run for the RAF in the Spitfire 100k Challenge
Published on: 29 January 2018
Spitfire 100K Challenge
100K in 100 days
Date: Entries open until 1 April
Cost: £20 per person
To celebrate 100 years of the Royal Air Force, the RAF Museum has set a new centenary year challenge to run 100K in 100 days. The Spitfire 100K Challenge is a virtual race which launches on 1 April 2018 and runners have exactly 100 days to walk, jog or run 100K in a location of their choice. Runners will be given a log sheet to record their 100K before being rewarded with a spinning propeller Spitfire 100K Challenge medal.
Entry costs £20 per person and all proceeds from the Spitfire 100K Challenge will go towards the RAF100 Appeal, a joint venture between the Royal Air Force and four major RAF charities – Royal Air Force Benevolent Fund, Royal Air Forces Association, Royal Air Force Charitable Trust and the Royal Air Force Museum.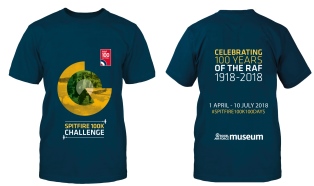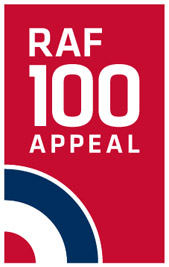 As a virtual race, the 100K challenge can be completed anywhere in the world and runners from as far as America, Germany and Denmark have already signed up. Online registration is now open and closes on 1 April when the challenge begins. Limited edition Spitfire 100K Challenge t-shirts are also available to purchase when registering online.
RAF Museum Public Events Manager, Abi Betteridge said:
"Throughout 2018 we will be celebrating the RAF's centenary and we wanted to do something extra special to coincide with this. We came up with the idea of 100K in 100 days which is quite a challenge, but it can be completed anytime, anywhere, so long as the 100K is completed between 1 April and 10 July. We've already had lots of interest from abroad and RAF bases across the UK, it's great to see people getting behind the RAF100 Appeal."