Spitfire 10K on 1 September
Published on: 28 August 2018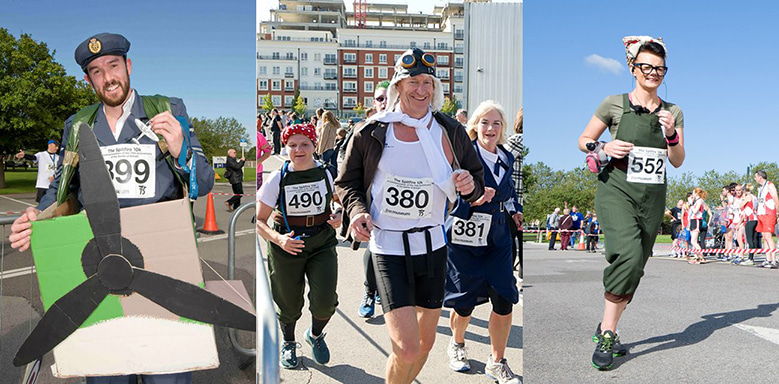 If you intend visiting us this Saturday please be aware that on 1 September our London site is hosting two of our major events: Spitfire 10K and Spitfire 10K Family Run.
Both events will take place from 8.30am to 11.00am. While they are happening the roads immediately around our London site will be closed to traffic, so that participants of the Spitfire 10k may use them.
If you are not a participant or a supporter of someone taking part in the Spitfire 10k, please plan your trip to the Museum after 11am on Saturday 1 September as the roads around the Museum will be closed due to this event.
We are sorry for the inconvenience that this may cause non-participants of the Spitfire 10k. We look forward to welcoming you to our London site after 11am.