Sunderland Flying Boat Now Open Visitors
Published on: 8 October 2019
Our Short Sunderland flying boat is now accessible to the public in Hangar 1 after a successful refurbishment.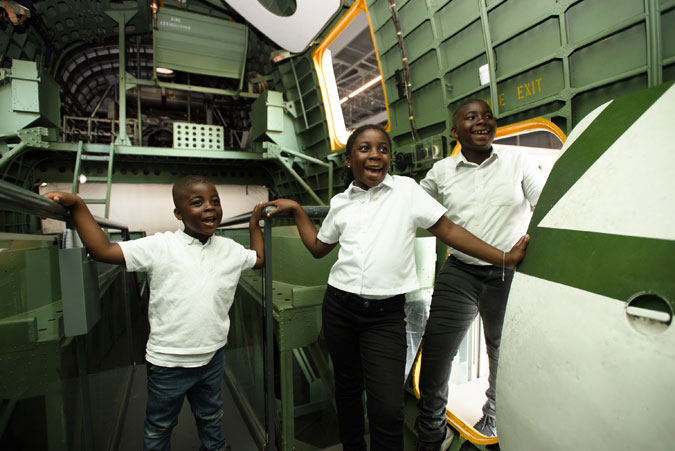 This famous U-boat hunter has been equipped with new lighting and an enhanced audio commentary by Prabha Lacey, daughter of Flying Officer Wassoudewa 'Johnny' Goriah, who was a crew member on a Sunderland during WW2. She tells the story of the aircraft as you make your way through its interior and visitors can also hear a recording of an actual Sunderland engine, taken from our archives, which rumbles throughout the aircraft.
By the Sunderland you will now find a kiosk containing RAF Stories.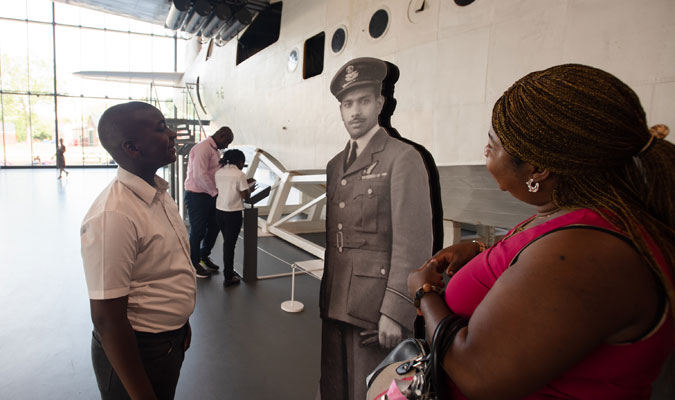 Here you will also find content from Maya Ribbands, another of Flying Officer Wassoudewa's daughters, who talks about some of the objects that his family have donated to the Museum. You will also find as part of the Kiosk's contents archival footage and 360 degree photography of the Sunderland's interior, enabling any visitor that isn't able to access the Sunderland a good view of what it is like. Visitors will also be able to meet Flying Officer Goriah. You will find him standing just by the Sunderland Flying Boat.