Take Flight with some new seating designs at the RAF Museum
Published on: 15 March 2018
Visitors are invited to view a new exhibition by students of Rycotewood Furniture Centre in the Museum's Art Gallery.
Students from Rycotewood Furniture Centre in Oxford, part of Activate Learning, have been working alongside the Museum to develop public seating concepts for our RAF Centenary Programme. The exhibition includes concept models set alongside their original sketchbook designs.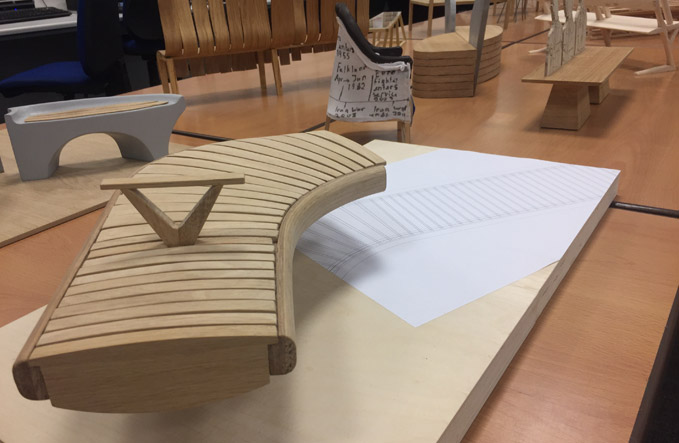 The main aspect of this project was for students to find something within the Museum that inspired them, whether it was the aircraft itself, the people behind the RAF or perhaps the grounds and local area. The Museum gave a series of presentations about the RAF's Centenary Project and students were then free to wander the Hangars, sketch and explore what intrigued them.
The project was facilitated by The Furniture Makers' Company, a City of London livery company and the furnishing industry's charity.
Gaze Burvill gave a presentation to the students on public seating design at the RAF Museum, along with a tour of their showroom and factory to share technical knowledge.
Rycotewood Furniture Centre has been a highly respected institution for over 80 years and holds on to its strong roots in skilled craftsmanship and woodworking.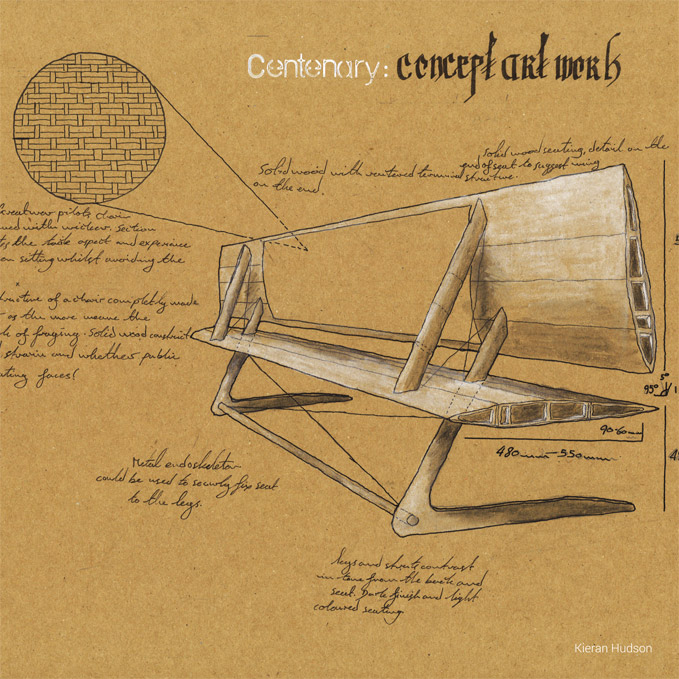 Master of The Furniture Makers' Company Dr Tony Smart MBE said: "I would like to thank everyone who has made this project possible. Through our education programme, The Furniture Makers' Company supports students and young people with grants, training and mentoring in order to foster talent and safeguard the future of the industry. We are absolutely delighted that the Museum gave students an opportunity to work on such a prestigious project, allowing them to showcase their talents."
Simon Burvill, Managing Director, Gaze Burvill: "This exhibition is so inspiring. The sheer breadth of creativity is a delight to see and the considerable thought which went into each piece is telling. It will be fantastic to see some of these pieces developed from the models into finished pieces and I look forward to hearing what the public response is to all the design" commented Simon Burvill. "I am so pleased to share the knowledge Gaze Burvill has acquired over 25 years of designing public seating with the next generation of designers."
Joseph Bray, Programme Leader, Rycotewood "It has been an ambition of mine to integrate live projects during each year of the Furniture Design and Make degree and this exciting collaboration has made that possible. Students learn so much more when working with partners in Industry and responding to a brief set by a third party, in this case the RAF museum. The opening of the exhibition allowed everyone involved to come back together and give feedback on individual concepts. The event was a great opportunity to celebrate their creativity and craftsmanship."