Trenchard Collection gift completes RAF Centenary year for the RAF Museum
Published on: 24 December 2018
We are delighted to announce that the Trenchard Collection has been accepted in lieu by HM Government from the estate of the late Patricia, Viscountess Trenchard and allocated to the RAF Museum.
The Trenchard papers are a fabulous and unique record of Lord Trenchard's career. The archive includes documents which relate to Lord Trenchard's military career pre-First World War. Files containing speeches, correspondence with a number of notable individuals and policy documents provide insight into his leadership and continued involvement with the RAF as well as his time as Commissioner of the Metropolitan Police.
Maggie Appleton, RAF Museum CEO, said: This is an incredibly exciting and enriching collection to receive at the close of the RAF's centenary year. The archive is a precious primary resource for researchers which is of national and international importance. The RAF Museum is honoured and delighted to hold this for the nation and make it accessible to the public.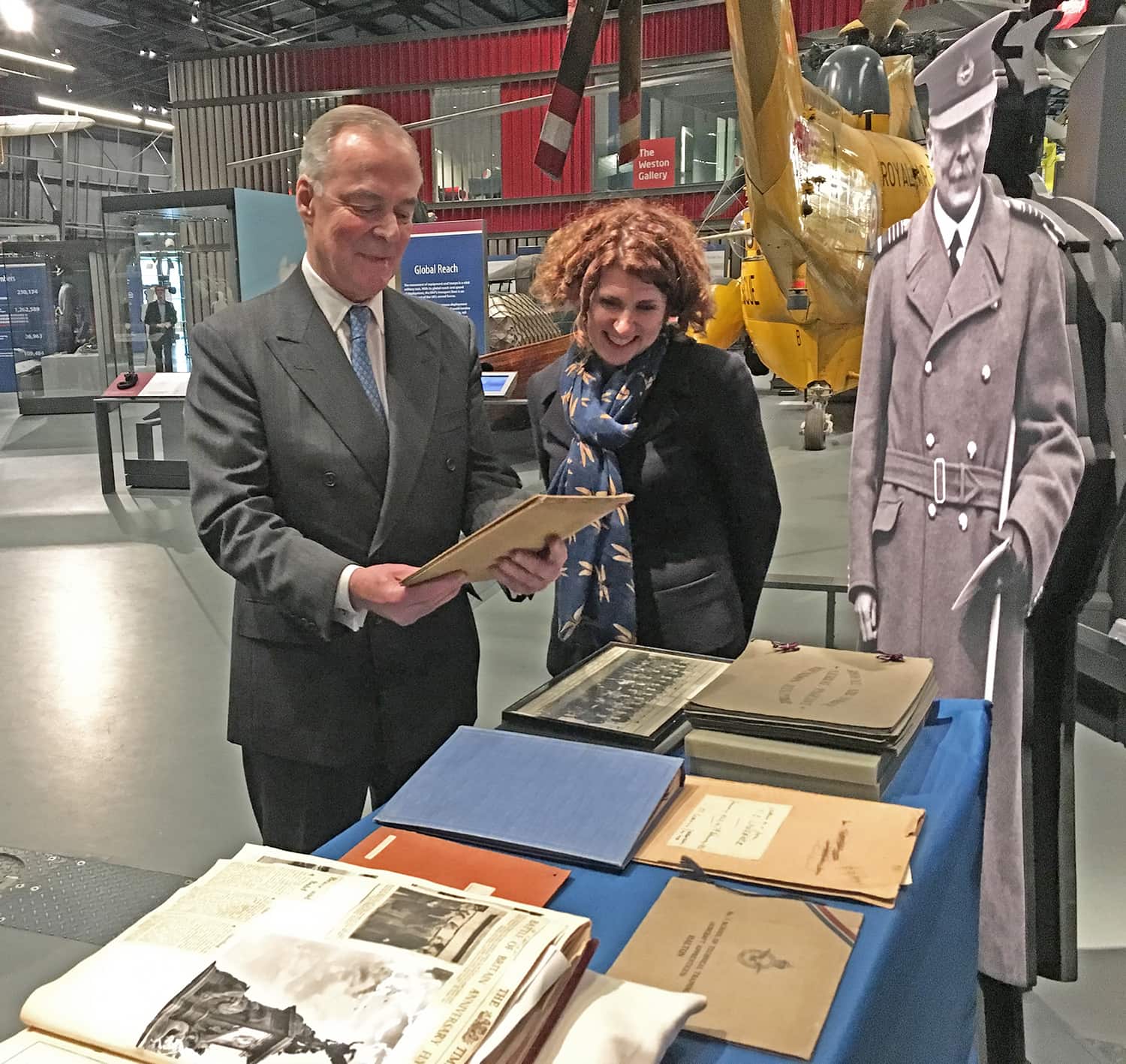 In addition to the Archive, there are further papers, some photograph albums, press cutting books, certificates and recordings. Members of the media and public will be able to request access to the collection once it is catalogued through the Museum's Research Team.
Edward Harley, Chairman, Acceptance in Lieu Panel said: I am delighted that in the centenary year of the RAF the archive of Lord Trenchard has been allocated to the RAF Museum through the Acceptance in Lieu scheme. The archive serves as a valuable resource for the study of the origins and development of the RAF and also for Lord Trenchard's extensive other interests.