Winners of July's Competition Announced
Published on: 7 August 2018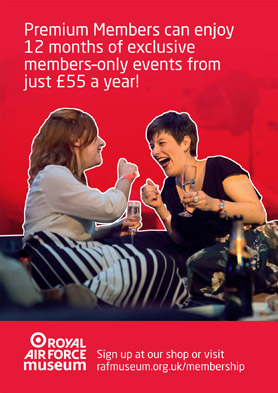 Throughout July, to celebrate the launch of our new Membership programme gave 10 lucky winners the opportunity to select the Museum Membership of their choice by entering our free competition.
All that entrants had to do is to answer a simple question by midnight on 31 July. Everyone who answered correctly went into a prize draw that took place on 1 August. Each winner has now been contacted by the Museum and asked what membership they would like (Options start from £30.00 per year through to £80.00 per year).
We have a variety of memberships to suit everyone from individuals to families at standard and premium levels.
Standard Memberships are recommended for frequent visitors who want to get the most out of our popular Museum attractions. Make purchases in our shops and cafes knowing that you are getting great value for money during every visit.
Premium Memberships are recommended for those visitors who want exclusive behind-the-scenes access to our collection, invitations to lectures and events and early booking for our public events.
With discounts in our shops, restaurants and discounted tickets to our simulators and 4D theatres, plus our Mk XVI Spitfire in London, our Family Membership offers great value. It includes two adults and up to three children under 18.
The question that we asked was:
When the RAF was first established on 1 April 1918 where was its Headquarters?
The answer was: The Hotel Cecil on the Strand
Our 10 lucky winners who answered correctly are:
Emma Burt-Reed from Sidcup
Rachel Rickett from Langford, Bedfordshire
Juliana Lima from Colindale, London
Ian Jones from Oxford
Peter McCafferty of Woodford Green, Essex
Jackie Pslater from Morden
Scott Adams from Lawrencekirk
Stephen Rudge from Rugeley
Debbie Adlam from Bristol
Gareth Simmonds from Woking
We would like to take the opportunity to thank all 2,852 people who entered our competition. If you were unlucky this time, we will be running a new competition in the very near future. If in the meantime you would still like to purchase a Museum Membership, you may do so here.