Additional places for Aerospace Summer Camp are up for grabs!
Published on: 19 March 2019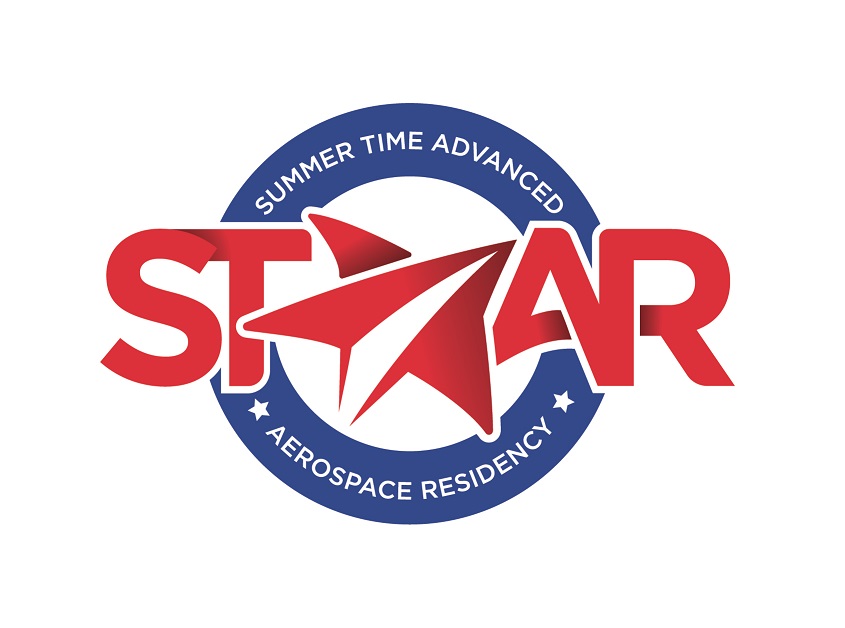 APPLY ONLINE
An additional twenty places have been added to the 2019 Summer Time Advanced Aerospace Residency (STAAR) programme, now allowing sixty Year 10 students aged 14-15 to participate in the aviation summer camp.
STAAR offers a unique insight into the exciting world of aviation for youngsters interested in future careers in STEM related fields and is fully funded by the global aerospace and defence technology giant, Northrop Grumman, with the support of the Northrop Grumman Foundation in partnership with the Royal Air Force Museum. The two week-long residentials will now accommodate 30 students per week and is delivered by the Museum, Royal Air Force Cosford, RAF Youth and STEM Engagement Team and Tablet Academy.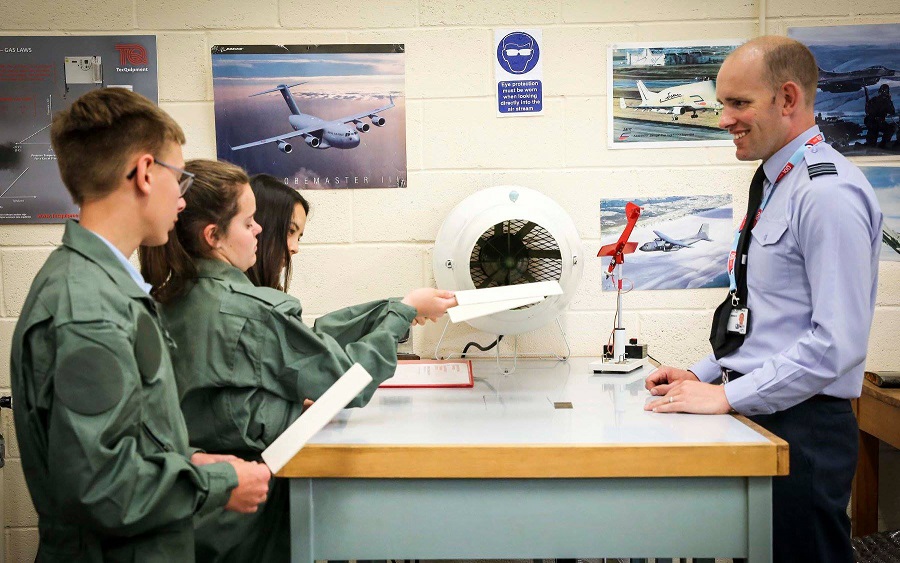 Applications have been flying in since applications opened in February from keen students across the country, as far as Glasgow, Plymouth, Cardiff as well as locally and from the surrounding counties. Now into its third year, the STAAR programme will accommodate more students than ever before thanks to the additional support of a new STAAR partner, RAF Youth and STEM Engagement Team. The deadline for applications has been extended until Monday 8 April, giving students more time to apply.
Taking place on 22-26 July and 29 July-2 August 2019, STAAR provides students with five intense days, experiencing life as an RAF engineering trainee, where they will live, work, learn and solve tasks together! The immersive programme is designed to inspire diverse and talented young people to become the next generation of experts in the innovative and high-technology aerospace sector. Through a series of workshops, recruits will be immersed into aerospace design, exploring all the elements required to plan a mission, getting hands on working with real aircraft and engines, as well as learning about important historical missions such as the Dambusters raid. Recruits will also develop critical thinking and team-building skills throughout the week, as well as having a lot of fun!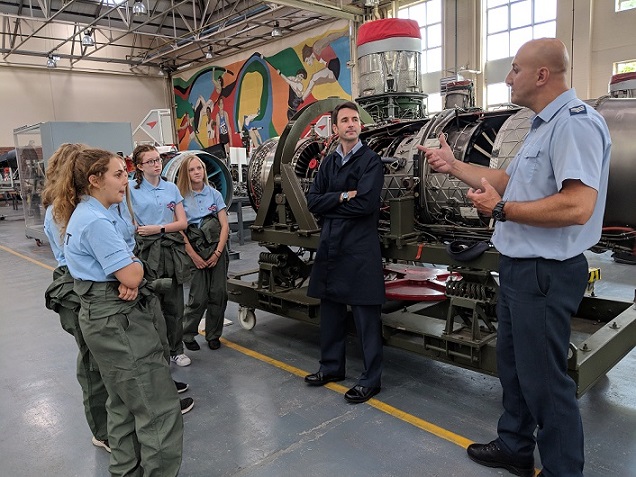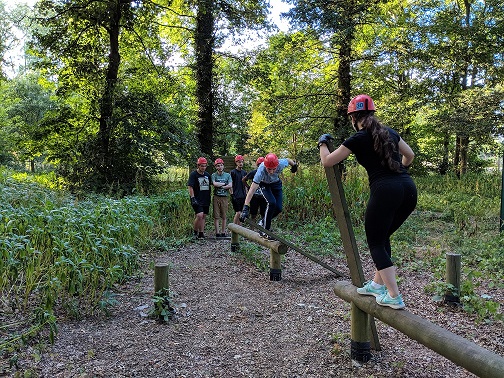 This year students will work towards a CREST Award, a nationally recognised scheme for student-led project work in the STEM subjects and an Industrial Cadet Award, an industry-led accreditation which gives recruits a unique insight into industry – skills and knowledge are built and enhanced whilst being mentored by industry role models.
Julie Brierley, Access and Learning Manager, Royal Air Force Museum Midlands said:
"We're thrilled to be offering additional places to this year's STAAR residential week and have a new partner on board to help deliver it. The programme truly is top-notch, a unique, educational and memorable experience, delivered by experts in their fields. The value STAAR can add to a recruit's development is reflected by the number of applications we've received and the wide reach from students across England, Scotland and Wales all wanting to be part of it. We're also excited to announce that the STAAR programme has been shortlisted in the Museums and Heritage Awards for 'Educational Initiative of the Year' due to take place in May."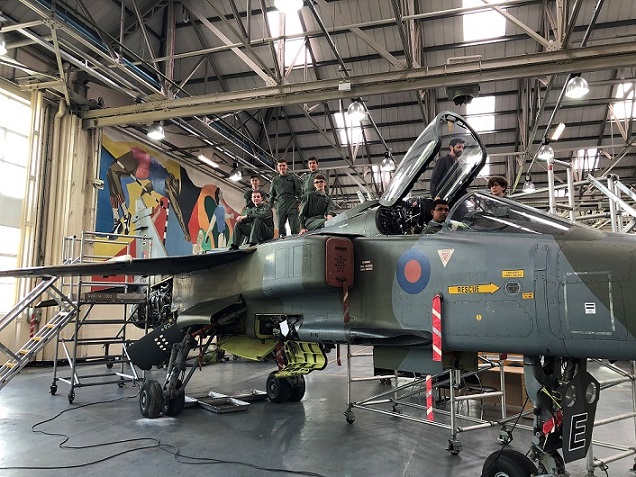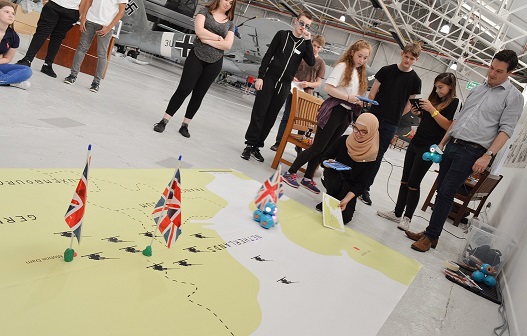 Nick Chaffey, Chief Executive, Northrop Grumman UK & Europe said:
"Four years ago, the idea for an aerospace-related STEM camp was just a vision, and in a little over three years we and our partners – the RAF Museum, RAF Cosford and Tablet Academy – have not only turned this into a reality, we have developed STAAR into a nationally recognised and sought-after STEM educational programme, attracting young people from across the UK.
We are immensely proud of how much STAAR has grown, and this year are delighted that we have been joined by the RAF Youth and STEM Engagement Team to help facilitate the delivery of the curriculum, which means we are now able to offer the STAAR experience to 60 students; a 200% increase on the places we offered for the 'pilot' programme in 2017. The STAAR Recruits who graduate in 2019 will also receive both a Crest Award and an Industrial Cadet Award accreditation, which they can add to their personal portfolios and leverage as they continue through their education, and hopefully on to careers in the Aerospace Sector."
If you've got what it takes to be a STAAR and want to join the class of 2019, CLICK HERE to apply. The programme is open nationwide to any UK Year 10 students showing an interest in and aptitude for STEM subjects. Applications are open until 8 April and must be completed by a teacher explaining why their student is suitable for the programme.