Final chance to subscribe to the RAF Centenary Anthology
Published on: 31 January 2018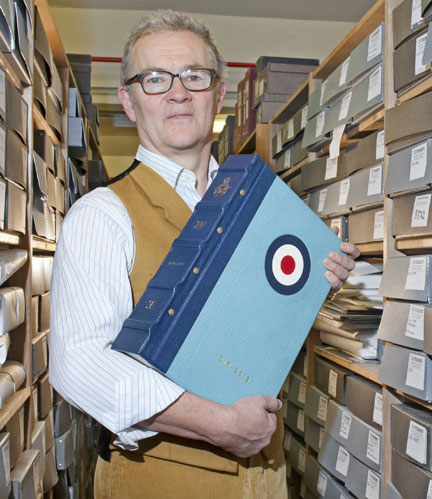 Extraordinary Edition's RAF Centenary Anthology is nearing completion. Teams at both the RAF Museum and the Air Historical Branch have sifted through over 10,000 documents in the process of selecting the material that will bring the story of the whole 100 years of RAF history to life.
All the chosen documents, maps, photographs and ephemera have now been scanned and each of the 700 or so pages have been laid out by the designer. The final captions are being written.
The finished book will be printed at the end of February and, as each subscriber is listed in the front of the book, we have to close the subscriber lists at that point.
Once the book is published it will retail at the full price of £975 for the Centenary Edition and £1,995 for the Signed Editions.
Subscribers, if they hurry can still get the subscriber discounts with the Centenary Edition costing £750 and the Signed Editions £1450, a saving of over 25%.
The RAF Centenary Anthology will be published in a limited edition of 1,250 copies quarter bound, by hand, in leather. In addition there will be 250 Signed Editions, fully bound in leather of which nearly half are already sold.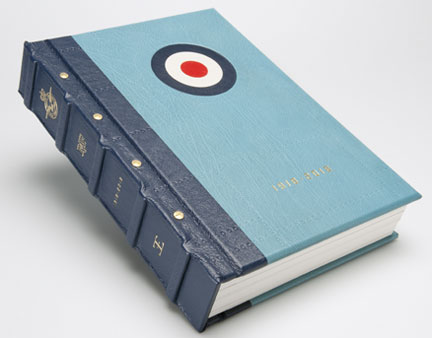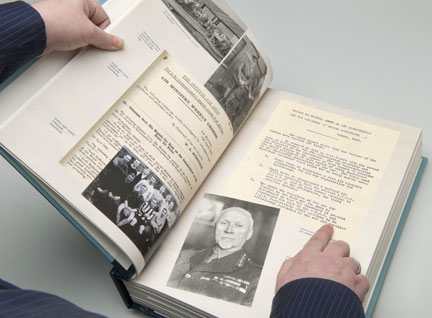 The Anthology is designed to be the ultimate celebration and commemoration of the past 100 years and to last for hundreds of years to come.
For more information and to subscribe visit: www.extraordinaryeditions.com
Or email: mm@extraordinaryeditions.com
Or call: 020-7267-4547
Read about the 'Extraordinary Story of Ralph Henry Lucky'

A donation from all sales will be made to the RAF100 Appeal supporting the RAF Association, Charitable Trust, Benevolent Fund, Museum and the Royal Air Force.