KEEP CALM and CARRY ON DANCING
Published on: 13 September 2018
Date: 13 October 2018
Time: Doors open 7.00pm / Dance starts 8.00pm until midnight
Cost: £25 per person
The Royal Air Force Museum Midlands will be turning back the clocks to an era of Big Bands, Jive Bunnies and Jitter-buggers for a Wartime Hangar Dance taking place nestled amongst a collection of aircraft, on Saturday 13 October.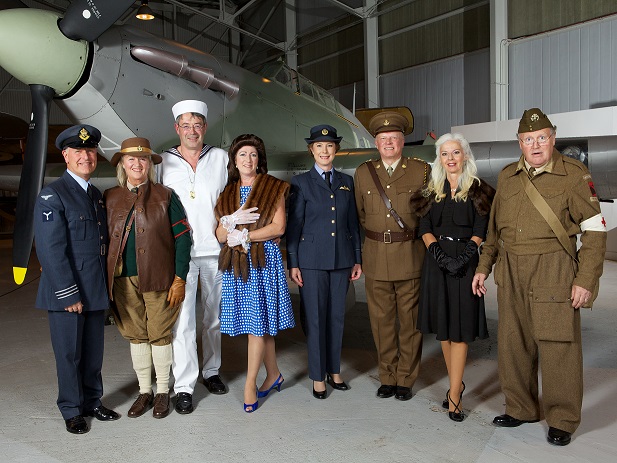 The Museum's Hangar 1 will be transformed into a 1940s ballroom, when the energetic dances and infectious big band sounds brought a glimmer of joy to the dark days of wartime. Guests are encouraged to dress to impress by donning their best vintage outfits and wartime costume for the evening and dance the night away with music courtesy of Paul Drakeley and his All Stars Band and Singers. Musical accompaniment will include Big Band favourites such as Glenn Miller, Artie Shaw and Frank Sinatra.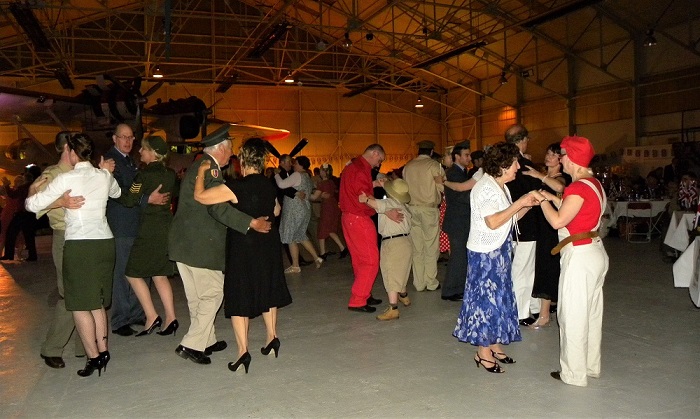 This nostalgic event is organised by the Aerospace Museum Society, a group whose members volunteer for the RAF Museum Midlands and assist with a variety roles including; conservation work, maintaining exhibits, assisting with public events, school groups and guided tours, as well as actively fundraising for the Museum for over 40 years.
Doors to the dance will open at 7pm with dancing starting at 8pm. In a true wartime fashion guests are encouraged to bring along picnics and their favourite tipple to enjoy in the street party atmosphere before taking to the dancefloor! Guests will also be given the chance to win some great prizes courtesy of a raffle.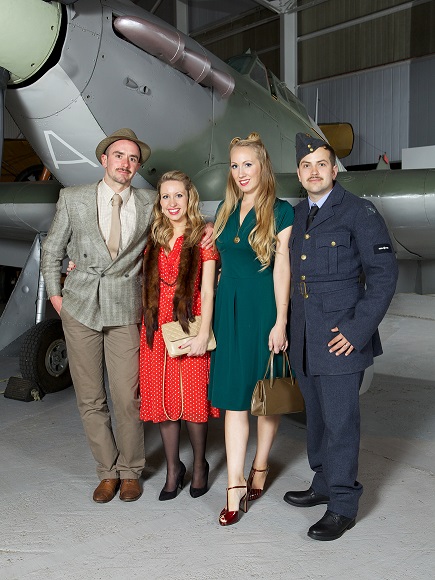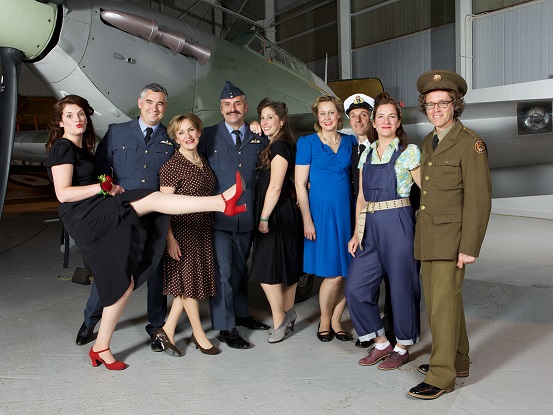 Suitable for all ages, tickets are now on sale and cost £25 per person. Anyone wishing to attend the dance should contact organiser Pete Barnard by email or 07773495234. Admission to the event is by advance ticket only.