Life Stories: the RAF and me
Published on: 21 August 2019
Date: 31 Aug / 14 Sep / 12 Oct 2019
Time: 2.00pm – 3.00pm
Cost: FREE
A new series of talks from the Royal Air Force Museum Midlands entitled 'Life Stories', will share the unique experiences of guest speakers, from their time serving in the Royal Air Force.
The new 'Life Stories' talks form part of the Museum's RAF Stories project, an online collection accessible for everyone to submit, share and explore stories of people's personal connections to the RAF.
RAF Museum Community Engagement Officer: RAF Stories, Jess Boydon said:
"The forthcoming talks are an opportunity for interested members of the public to hear first-hand some of the great stories already captured by the project. Held in the Museum's National Cold War Exhibition Lecture Theatre, each talk held on Saturday afternoons, will have a key guest speaker and will cover a range of thought provoking topics."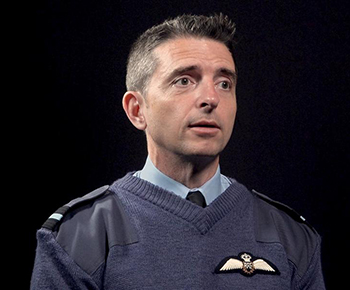 31 August: Battle of Britain Memorial Flight
BOOK TICKETS
Air Commodore Paul Godfrey spent three seasons with the Battle of Britain Memorial Flight (BBMF), flying the Spitfire, Hurricane and Chipmunk aircraft. During this talk, Paul will share his knowledge of the BBMF and his most memorable experiences. The mission of the RAF BBMF is to maintain these priceless artefacts of our national heritage in an airworthy condition, so that the BBMF may commemorate those who have fallen in the service of this country, promote the modern day Air Force and inspire the future generations. Flown by regular serving RAF Aircrew, the Flight operates six Spitfires, two Hurricane Mk 2Cs, a Lancaster as well as a C47 Dakota and two Chipmunk aircraft.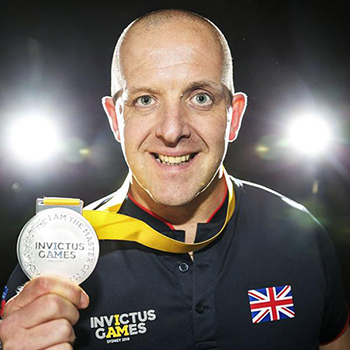 14 September: Life Stories: From Basra to Sydney
BOOK TICKETS
Sgt Paul 'Twitch' Twitchell will take you on a gritty, emotional, funny and inspirational journey through his battle with mental health illness. Following several tours of Iraq carrying out bomb disposal duties, post-traumatic stress disorder (PTSD) all but destroyed everything dear to him. Saved by an extremely unlikely stranger, Prince Harry sparked the fire under Twitch that would see him transform from a suicidal PTSD sufferer to an Invictus Games medallist.

12 October: Life Stories: True Colours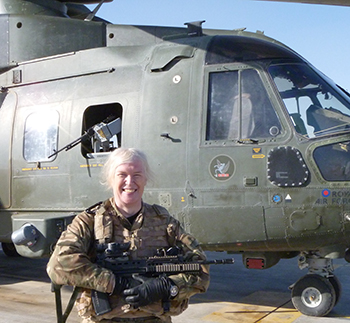 BOOK TICKETS
Caroline Paige is a retired Royal Air Force navigator with a thirty-five year flying career that includes air defence fighters during the Cold War and troop helicopters in Bosnia, Iraq and Afghanistan. But against a background of contemporary conflict, and the demanding environment of military aviation, her story reveals a remarkable journey of inspirational courage and endurance, in overcoming adversity in an unforgiving world. In 1999, after a life-long struggle to hide her gender identity became too much to bear, Caroline informed the RAF of her intention to transition gender. Controversially at the time, she was permitted to remain in service, becoming the first transgender officer to openly serve in the British Armed Forces. Her story tells how she rose against extraordinary challenges to remain on the front-line of military flying, serving a further sixteen years, and silencing outspoken critics by earning several commendations for 'exceptional service' in Iraq and Afghanistan.

The talks will commence at 2.00pm and are free to attend, lasting approximately one hour, including time for questions. As spaces are limited, visitors are advised to book their tickets in advance to avoid disappointment.
For anyone who would like to contribute to the RAF Stories project, download the free RAF Stories App, where you can discover and share the stories of others, or record and upload your own using your mobile device, keeping the story alive and relevant for generations to come. Visit rafstories.org for more details.
The RAF Stories project is proudly supported by National Lottery Players through the National Lottery Heritage Fund.