Places are running out fast for the Spitfire 10K!
Published on: 27 March 2019
Spitfire 10K:

Date: 1 September 2019

Time: 10.00am

Cost: Standard entry £22.50 (15+ years)

Spitfire Family Run:

Date: 1 September 2019

Time: 9.15am

Cost: £5.00 (suitable for all ages)
The annual Spitfire 10K will return to the Royal Air Force Museum Midlands this September giving participants the unique opportunity to race across the airfield and down the runway at RAF Cosford. The popular event is now in its fourth year and following a sell out five months ahead of race day, organisers have just released an additional 300 places. The Spitfire 10K will now see 1,500 runners participating in the event on Sunday 1 September 2019.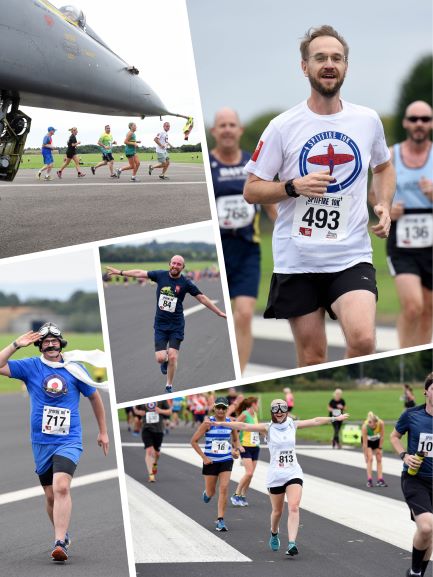 Taking-off from the Museum's Hangar 1, runners will head outside and begin the race with a loop of the Museum site past iconic aircraft including the VC10, Hercules and Britannia, before heading onto the airfield at RAF Cosford. Participants will run alongside the wartime hangars, the air traffic control tower and of course, the race wouldn't be complete without a sprint down the runway! The scenic route around the military airfield will take runners past several historic landmarks along the way and then it's back onto the Museum site to cross the finish line. Upon completion, runners will be rewarded with a highly sought-after bespoke 2019 Spitfire 10K medal, a perfect and well-earned memento of their day.
The Spitfire 10K is held to commemorate the Battle of Britain and the Royal Air Force personnel who defended Britain's skies during the summer of 1940. Runners are each given the name of a Battle of Britain Pilot to wear with their race number, sharing the story of those who served in this pivotal aerial campaign with a new generation.
Organisers are also encouraging participants to get into the spirit of the Spitfire 10K by dressing in wartime attire – don your victory curls or flying jacket and run this event in style! The Spitfire 10K is a UK Athletics licenced race over an accurately measured course and is suitable for keen runners and novices alike, so if you're aged 15 and over why not give it a go? Whether you've been entering races for years, or you're just getting into running, the Spitfire 10K is guaranteed to be fun and memorable.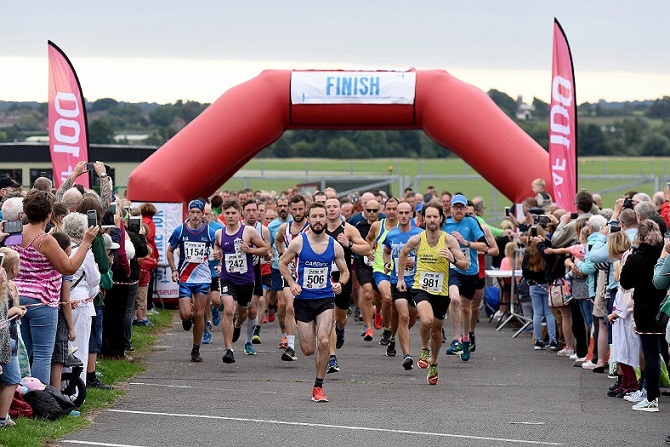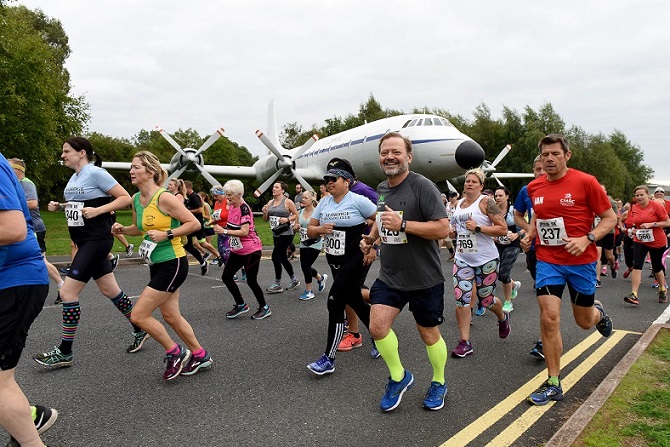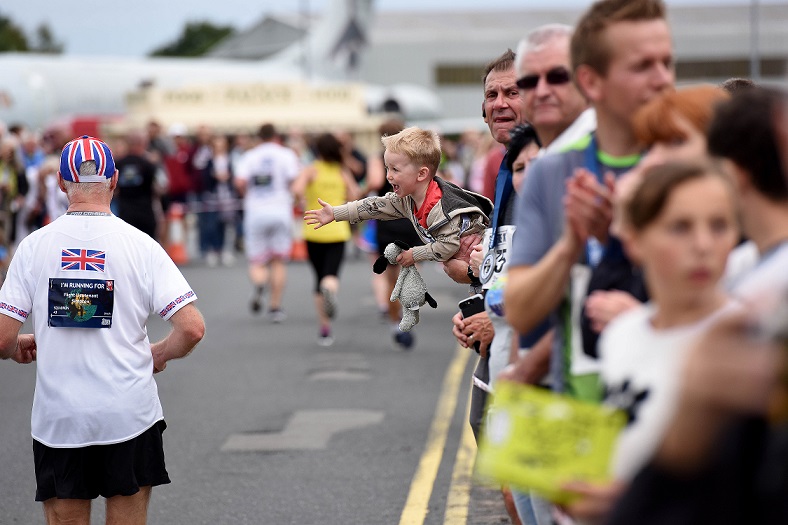 RAF Museum Public Events Manager, Abi Betteridge said:
"We're delighted to be announcing an additional 300 places for this year's Spitfire 10K and we look forward to welcoming 1,500 runners to the Museum in September. We filled our original capacity with over five months to go and we're confident even with the additional places it will be another sell out.
It's such a unique event, especially the opportunity to sprint down the runway on an active RAF base and the Battle of Britain roll of honour card each runner receives. It's lovely to hear how participants research their Pilot to find out more, sharing RAF stories is what the Museum is all about!
Our medals are always highly sought-after and this year's design is just as exciting. We have a brand new technical running t-shirt again this year with the addition of running vests which we hope will be popular. Plus, for the first time we will be offering pre/post race massage treatments which we're confident will be popular with runners."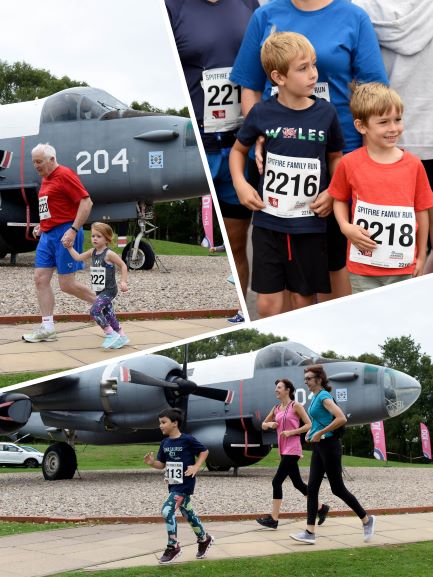 Any families with younger children who would like to join in the fun on the day can sign up for the Spitfire Family Run. This gentle run will follow a shorter 1km race route around the Museum grounds and each registered runner will receive a special medal upon completion. The race is suitable for all ages, but children under 11 years must be accompanied by an adult.
The Spitfire 10K will be a fun family day out and spectators are invited to cheer on their loved ones and show their support on the day at the start and finish line. Plus, following the race, visitors have the added bonus of being able to enjoy time wondering round the free Museum, where they will find a world class collection of aircraft and artefacts on display.
Anyone interested in the race can register online. Entry to the Spitfire 10K costs £22.50 per person (Armed Forces Personnel and members of UK Athletics affiliated clubs are eligible for the discounted entry fee of £20.50 per person), and participation in the Spitfire Family Run is £5 per person.
2019 Spitfire 10K technical running t-shirts and NEW for 2019, running vests, can also be purchased for £10.00 and £12.00 respectively when you book your Spitfire 10K entry and will be available for collection on the day, deadline for pre-orders is 28 July 2019. There will be a limited number of t-shirts and vests available for sale on the day, but organisers recommend ordering in advance to save money and avoid disappointment. T-shirts will be available for £12.00 on the day and vests £14.00.
Runners can arrive from 8.00am onwards on race day. The Spitfire Family Run will commence at 9.15am and it will be ready, steady…..scramble at 10.00am sharp for the Spitfire 10K!