September's Competition Winners Announced
Published on: 2 October 2019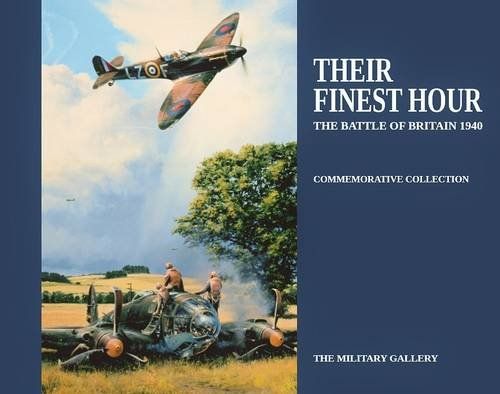 To celebrate the 79th anniversary of the Battle of Britain, we ran a competition throughout the month of September in which we were giving away three copies of 'Their Finest Hour: The Battle of Britain 1940' a commemorative anthology of prints and paintings that commemorates this pivotal moment in our nation's history.
To enter this free competition all that members of the public had to do was to answer a simple question. Everyone who answered correctly was then placed into a Prize Draw which took place on 2 October to one of these anthologies.
The question that we asked was:
What was the code-name given by Hitler to the invasion of Britain planned for summer 1940, that the RAF's success in the Battle of Britain prevented?
The correct answer was:
Operation Sealion
The three lucky winners that had their names pulled from the hat were:
Ms Caroline Paige of Lincoln
Mr Lee Moule of Bideford, Devon
Mr Russ Proctor of Swineshead, Lincolnshire
A copy of one of these beautifully illustrated books is now on its way to each of our lucky winners.
If you entered our competition and was unsuccessful thank you for taking the time to enter. Don't worry, we will be holding another competition in the near future.
If you are disappointed not to have won this time, but would still like a copy of 'Their Finest: The Battle of Britain 1940', these may still be purchased from our online shop for a very affordable £25.00.
There are precious few visual records of the dramatic encounters that took place over southern England in the summer of 1940 as Nazi Germany prepared to invade Britain.
Their Finest Hour relives those historic events through the work of some of the world's leading aviation and military artists as the RAF, though impossibly outnumbered, repelled the might of Hitler's war machine.
The paintings and drawings in this beautifully illustrated new book have been assembled from the archives of the Military Gallery to commemorate the Battle of Britain, one of the most important air battles ever fought. It is a fitting tribute to those young men of RAF Fighter Command – 'Churchill's Few'.