Volunteer for the RAF100 Appeal and be at the heart of the historic RAF100 events
Published on: 10 April 2018
The Royal Air Forces Association, on behalf of the RAF100 Appeal, is looking for volunteer fundraisers to be a part of historic events around the UK to celebrate the centenary of the RAF.

The charity is seeking people to join serving RAF personnel by holding collection buckets at the RAF's iconic static aircraft tour and the RAF100 parade and flypast in London. With parades, services and airshows all celebrating the Royal Air Force, past, present and future, volunteering with the Appeal will put you right at the heart of events.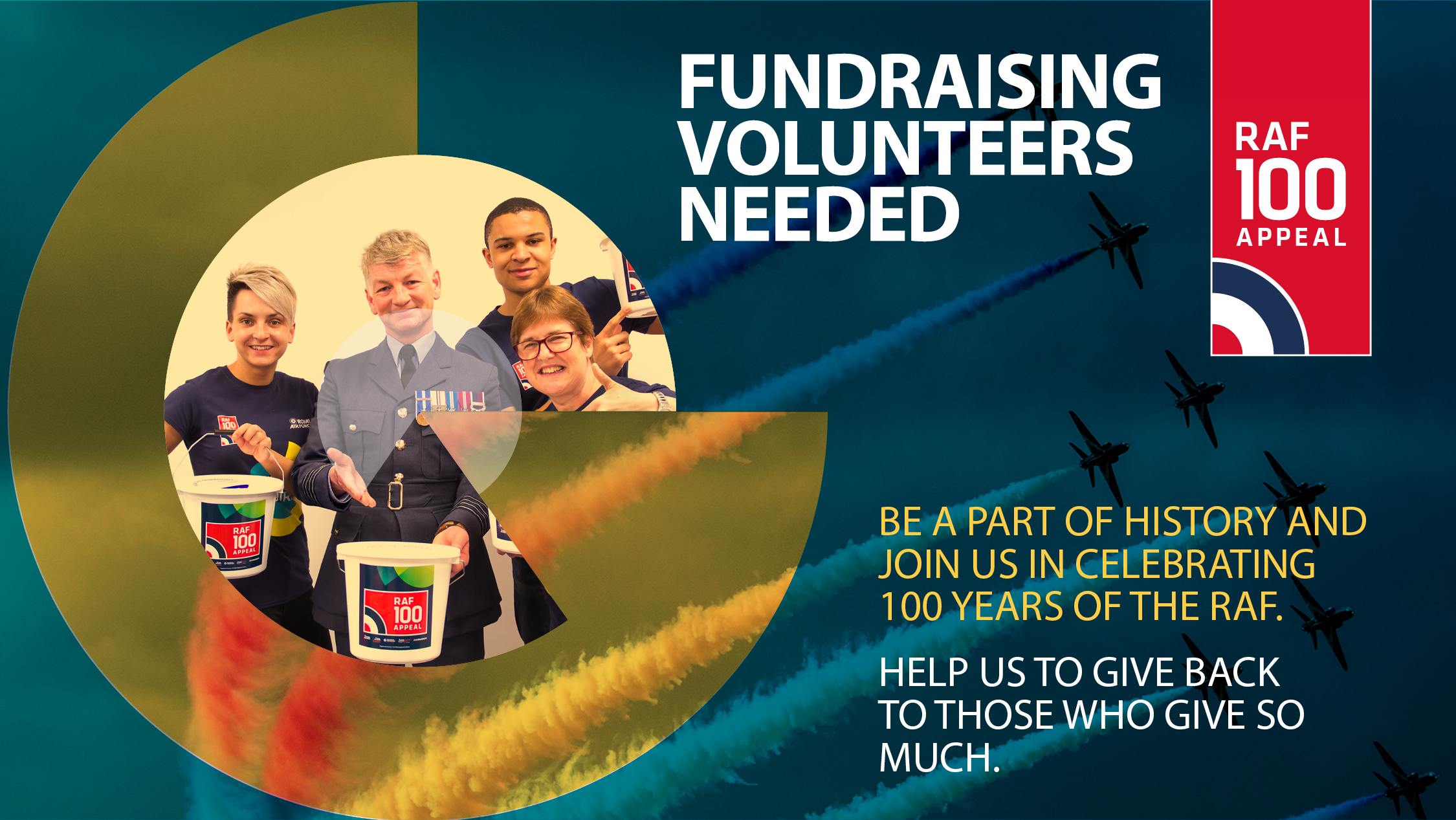 Katharine Montgomery, Volunteer Manager at the Association says: "We are looking for people who are passionate about the RAF and who want a day to remember. They'll join serving personnel and collect money to support RAF veterans, serving men and women and their families. So if you or anyone you know is looking for a unique and exciting volunteering role, we'd love to hear from you."

Alistair Wilson, a fundraising volunteer with the RAF Association, says: "The fundraising days are fun and interactive and it really is about giving something back."

All money raised will go to the RAF100 Appeal and be shared between the RAF, RAF Association, RAF Benevolent Fund, RAF Charitable Trust and the RAF Museum. No experience is needed for the fundraising roles, as full training is provided. If you are over 18 and would enjoy spending a few hours, or even the whole day, at one or more of the centenary events register now.
Find out more, including collection dates and times, by visiting rafa.org.uk/raf100volunteer or contact the Association's volunteer team at raf100volunteers@rafa.org.uk or 0800 018 2361.