We ACED it!
Published on: 8 March 2019
The Royal Air Force Museum is proud to announce that it has recently won 3 awards at the Association for Cultural Enterprises Conference.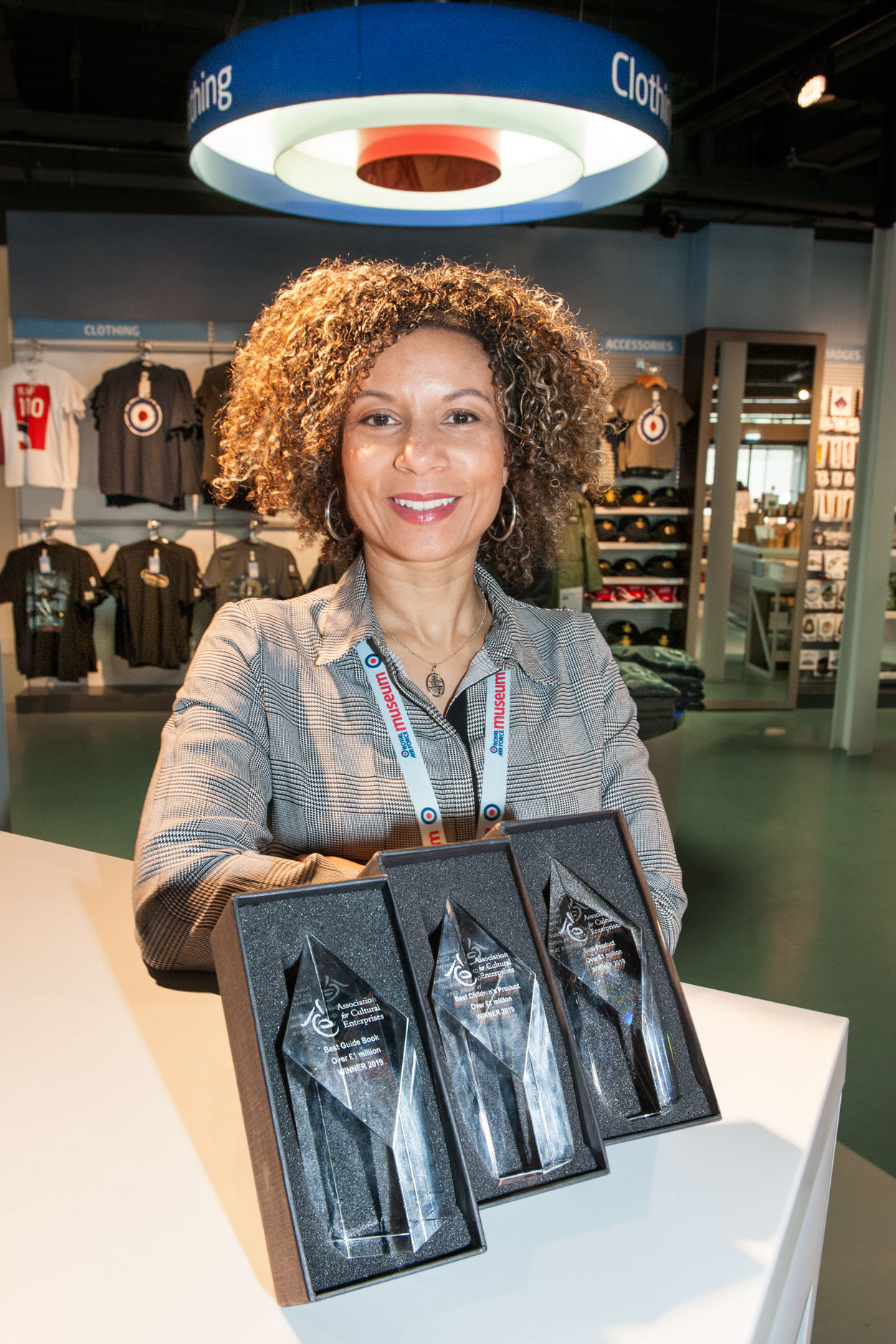 The awards recognise ingenuity and best commercial practice within the Heritage Sector.
Our RAF 100th Anniversary T-Shirt won the Best Product for a business with a turnover more than £1m.

Clothing has always been popular with visitors to both of our sites, but this amazing T-shirt which pictures various RAF aircraft flying dramatically out of the RAF roundel was judged to be "incredibly visually appealing with a 3D innovative design" as the judges commented.

London's Souvenir Guide Book won the Best Guide Book for a business with a turnover more than £1m.

Commenting on the award, Paul Hudson-Knight, Head of Marketing said:

'We believe that our guidebook was chosen by judges as it completely supports the Museum's purpose of sharing stories of the RAF through its people and collections. Flick through its well laid out, easy to follow pages and get a snapshot of the RAF's 100 years through fascinating stories, quotes and beautiful imagery (new and archive).'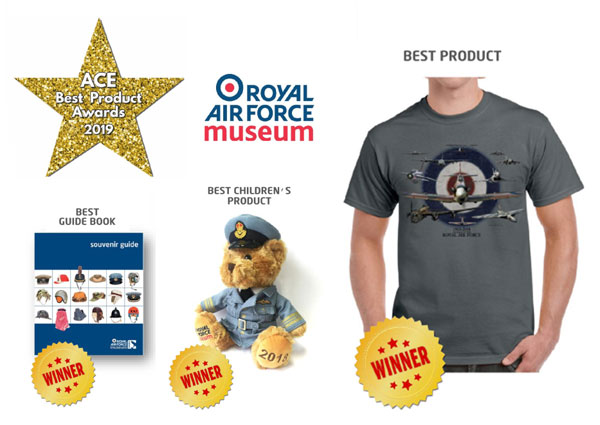 The Museum's third win of the evening was for Best Children's Product for a business with a turnover of more than £1m for our Royal Air Force 100th Anniversary Pilot Bear.

This cute and fluffy bear has a very strong message conveying the story of the RAF to our young visitors. Its uniform details and colour have been developed using Museum expertise and as with all our Collector Bears the foot is embroidered with a very special year in the history of the RAF, its Centenary year. According to the judges, this product offered 'Fantastic quality and strong messaging. A special bear of pedigree and a perfect way to celebrate the centenary with children.'

Commenting about her trio of wins, Frances Galvan Head of Retail for the Museum stated:

'This is quite an achievement and I am very proud as there was very stiff competition in all categories. I would like to give a huge "Thank You and Well Done" to my entire team without whose hard work and ingenuity we would not have been able to get these products developed or sold in such huge quantities. The profit from each product sold helps us maintain our wonderful collections. So, it is imperative that we develop products that reflect the stories contained within our collections and that our visitors wish to buy."

If you would like to support the Museum further you may purchase one of our award-winning products at our London and Cosford shops or online.