RAF Stories: The First 100 Years 1918-2018
Entitled 'RAF Stories: The First 100 Years 1918-2018', the display showcases the diversity and history of the RAF through the use of personal stories and a collection of previously unseen artefacts. It has also been carefully designed to offer a compelling snapshot of the RAF's principle roles:
Prepare: The RAF's Red Arrows display team represent the pinnacle of the services training and ethos. A Red Arrows pilots' flying suit and distinctively marked helmet feature as part of the display.
Attack: A selection of objects illustrating the RAF's attack role ranging from an early aerial reconnaissance camera to an arming key for a nuclear bomb are now on show.
Defend: The Battle of Britain in 1940, which tested the RAF's defensive abilities to the limit, is represented in the display including rare and unique artefacts.
Support: Featured in the display will be the story of a ground crewman Antony Ford who served on the Operation Bushel famine relief effort in Ethiopia in 1984-85, as well as a helicopter winch operator's rescue strop and an air-to-air refuelling.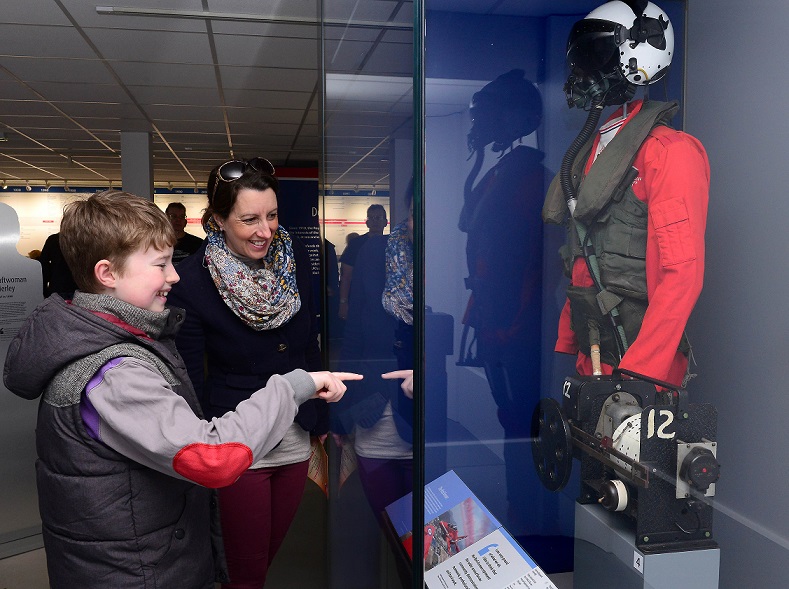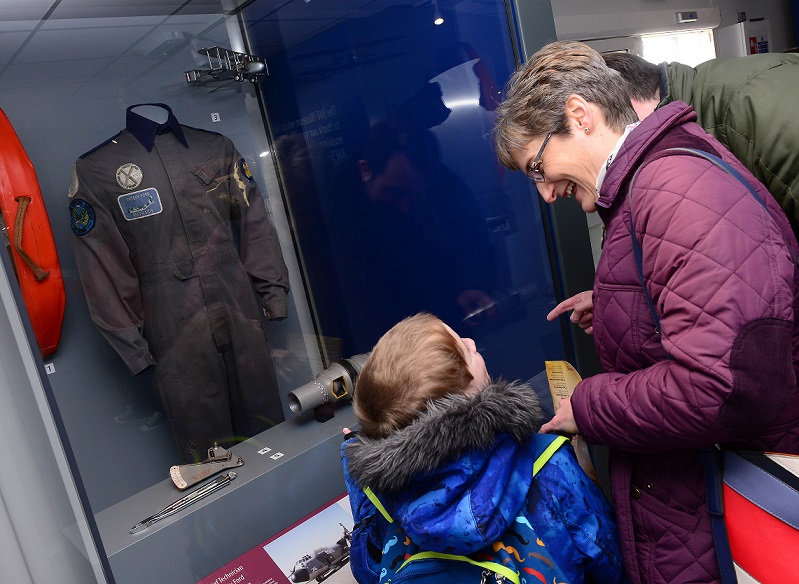 The 'RAF Stories: The First 100 Years 1918-2018' display is supported by National Lottery Players through the Heritage Lottery Fund and founding sponsor BAE Systems.  It is part of the RAF Museum's RAF Centenary Programme across its two sites in London and Cosford.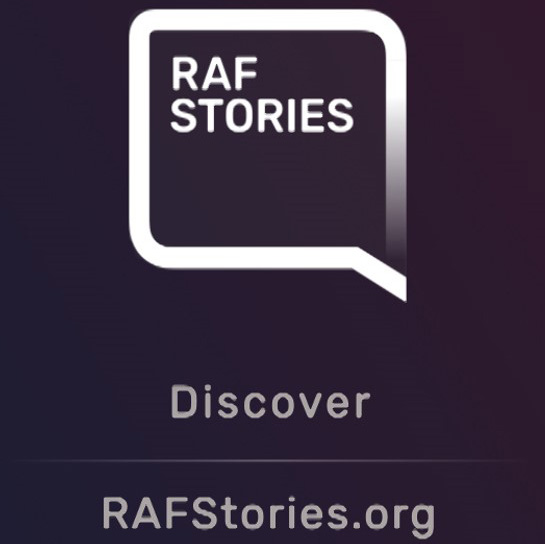 From the everyday to the extraordinary, RAF Stories celebrates all experiences of the RAF. This collection highlights the wide scope of the project, with stories of friendship, courage, tragedy and triumph. Have you got an RAF Story to tell? How about sharing it on our new digital platform RAF Stories?  We are collecting stories from all over the world as part of the RAF Centenary and would love to discover yours.  Find out more and get involved here.
Please note: The Museum regularly undertakes a programme of maintenance and conservation, so some exhibits or Hangars may be temporarily inaccessible. If you are visiting us to see something specific, please contact us in advance to ensure it that it is on display and available for public viewing.