Chelsea FC adopts RAF Museum Lancaster bomber
Published on: 4 August 2020
Chelsea Football Club has announced its adoption of the RAF Museum Avro Lancaster, one of thirteen aircraft available for adoption in the Royal Air Force Museum's new Adopt an Artefact programme.
The Lancaster is the first aircraft from a diverse range of historic objects to be adopted and is a continuation of Chelsea FC owner Roman Abramovich's support for the RAF Museum's 'Hidden Heroes' project.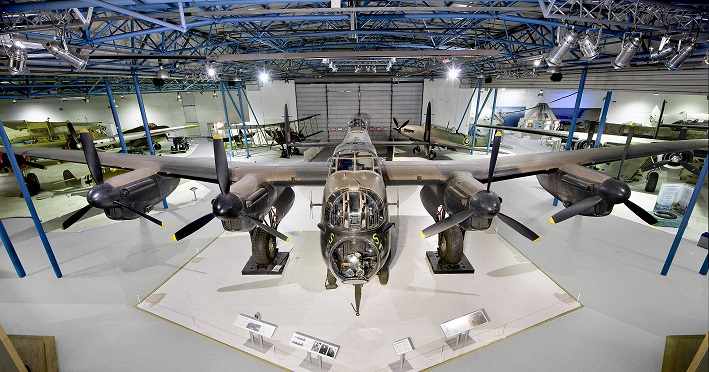 The RAF Museum launched its Adopt an Artefact programme in July, offering everyone the opportunity to adopt one of over 50 iconic objects within the Museum's collection, each with their own fascinating story to tell. As recognition for their adoption, all adoptees will receive a digital adoption certificate and photo, exclusive updates, and the option to include a dedicated message along with the name of the adoptee alongside the object on Collections Online, the Museum's new digital collections system.
Support from adoptees will help the Museum continue sharing the RAF Story, past, present and future, to engage, inspire and encourage learning for current and future generations.
Chelsea FC's adoption of the Lancaster is made in the name of the Jewish personnel who served in the RAF during the Second World War and the vital role they played. The adoption of the Lancaster and dedication from Chelsea to Jewish personnel, many of whom flew Lancasters with Bomber Command, is recognition of the Jewish contribution to Britain's flying services and further supports Chelsea FC's 'Say No To Antisemitism' campaign.
Bruce Buck, Chairman Chelsea Football Club said:
"Last year we initiated a partnership with the RAF Museum around Hidden Heroes, an educational initiative which tells important stories about the bravery of Jewish RAF personnel during the Second World War. Thanks to a kind donation from club owner Roman Abramovich, we are delighted to now further extend our partnership by sponsoring a Lancaster plane at the museum and contributing to this exhibition.
Since we started our 'Say No To Antisemitism' campaign two years ago, we have become convinced that education is absolute key to make a difference. Education and understanding of history play an important role in changing attitudes. We are proud to support this initiative and to support people to learn more about Jewish history in World War Two. There can be no place in our society for antisemitism or any form of discrimination – and we are determined to join with others to tackle this vital cause."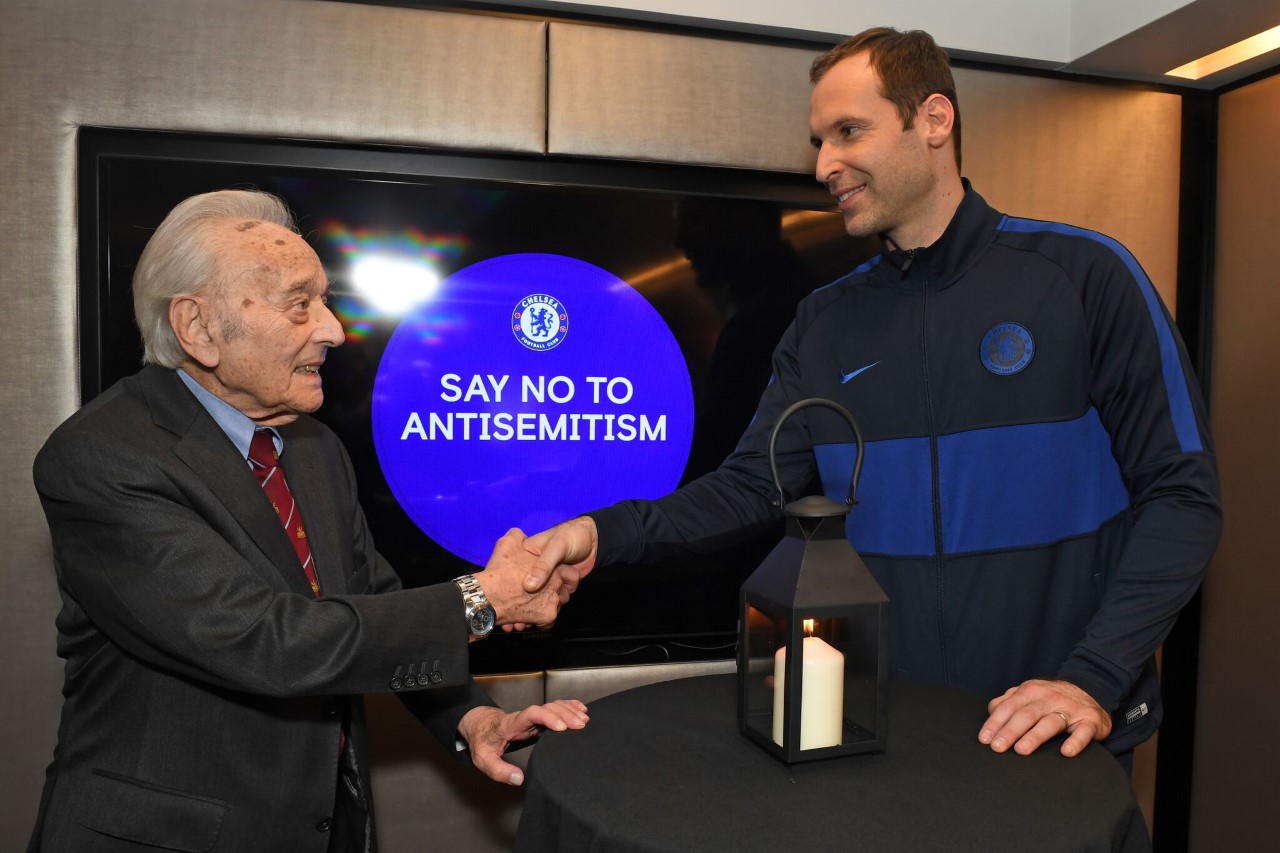 As recognition for their adoption, Chelsea will have a special plaque placed by the Lancaster honouring the Jewish contribution to the Second World War and Bomber Command. An event will be held at the RAF Museum London later this year to celebrate their adoption with their supporters.
Maggie Appleton, CEO RAF Museum said:
"We are delighted to receive support from our friends at Chelsea FC for the 'Adopt an Artefact' programme. The adoption of the Lancaster is a fitting tribute from Chelsea to the Jewish RAF personnel who served with Bomber Command. For the last three years of the Second World War, the Avro Lancaster was the major heavy bomber used by Bomber Command to take the war to the heartlands of Nazi Germany and this adoption acknowledges the great courage shown by RAF personnel who continued to fly knowing the odds against survival were high. The RAF Museum is committed to sharing the RAF story and with support from Chelsea and individuals through the 'Adopt an Artefact' programme, we can continue sharing fascinating stories – a powerful window to the past through which we can make links to today and inspire future generations."
Since its launch last month, the Museum has received a great response with artefacts including Playing Cards with Hidden Maps, Amy Johnson Fabric Doll and Twinkletoes the Cat being some of the most popular adoptions. Dedication messages from adoptees can now be viewed online, with many moving tributes to loved ones, messages of support for RAF personnel, as well as celebratory messages for special anniversaries.
For more details on how to Adopt an Artefact and to browse the items available, CLICK HERE. Whether you're adopting an artefact for yourself, as a personal tribute to honour and remember a loved one, or as gift for a history lover, an aviation fan, or someone currently serving in the armed forces, this is a fantastic opportunity to be part of the RAF's history. Available to adopt across three tiers (Standard, Enhanced and Exclusive), starting at £25.00, adoptions last 12 months from the date they are adopted. Adoptees can make their adoption go even further by opting to add Gift Aid which will increase their donation by 25% for no extra cost.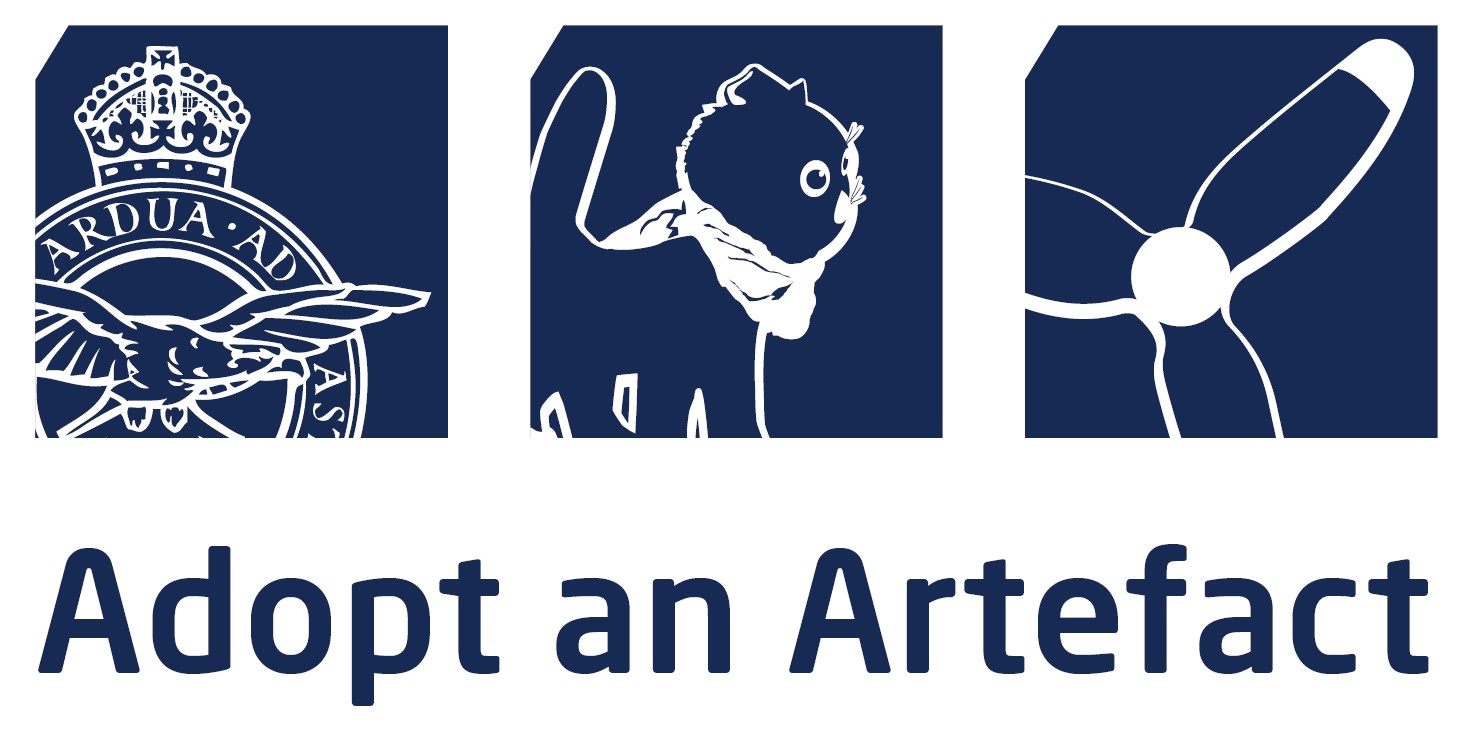 View your adopted artefact during a visit to the Museum, where each object can be found on display at either the Museum's Cosford or London site. The Museum is now open daily with a range of measures in place to ensure a safe and great day out for the whole family. While still offering FREE entry to all, visitors are kindly asked to pre-book their arrival time online CLICK HERE.