First World War Archive Shared Online by Museum
Published on: 18 December 2019
The Royal Air Force Museum, has today launched a new website, casualtyforms.org, which enables online visitors to explore the Casualty Forms of officers of the Royal Flying Corps and Royal Air Force who served on the Western Front and in the Middle East during the First World War.
In addition to details of casualties, the forms include information on postings, periods of leave, promotions and decorations. In some cases, the forms record the place of burial and the name of the padre officiating.
Much of the information that these forms contain is not recorded in the personnel files held in The National Archives, although it is important to note that the series starts with the surname 'Beadle' as the collection was incomplete when the Museum received it.
To mark the centenary of the First World War, and the 100th anniversary of the formation of the Royal Air Force in 2018, the RAF Museum decided to undertake a project which would enable greater access to the records. The forms, around 25,000 in number, had been a largely untapped source of information, primarily because of their fragile state.
Funding was secured through Esmée Fairbairn Foundation and The National Lottery Heritage Fund to conserve the collection. After digitisation, over a hundred of the Museum's dedicated, online volunteers transcribed the information in the forms, making them available to search.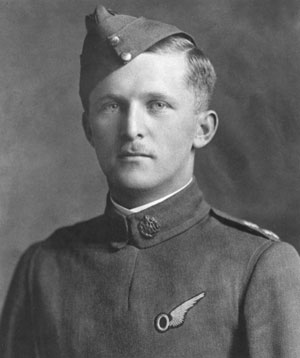 Complementing this collection, the RAF Museum also holds digitised First World War Casualty Cards at rafmuseumstoryvault.com: together they open up further the lives of the early wartime aviators.
Talking about the successful completion of this project, Karen Whitting, Director of Content and Programmes said:
'As part of the RAF Museum's continuing mission to open up our archives to the public, we were delighted to work with many of our online volunteers to share these unique personal records – creating a valuable resource for family history research. Each of the records reveals the story of an officer of the Royal Flying Corps or Royal Air Force, often making the ultimate sacrifice to protect their country at a time of major global conflict.
I would like to take this opportunity to thank our wonderful volunteers, the National Lottery Heritage Fund and the Esmée Fairbairn Foundation for their support which has enabled the Museum to share this fascinating collection at casualtyforms.org . I would also like to thank BAE Systems whose support funded the casualty forms website.'