Commemorating Battle of Britain 80 at the RAF Museum
Published on: 21 September 2020
2020 is the 80th anniversary of the Battle of Britain (BoB) which is recognised as the RAF's finest hour. The Royal Air Force Museum is inviting the country to remember this significant story of bravery, international alliances and ingenuity both at the Museum and online.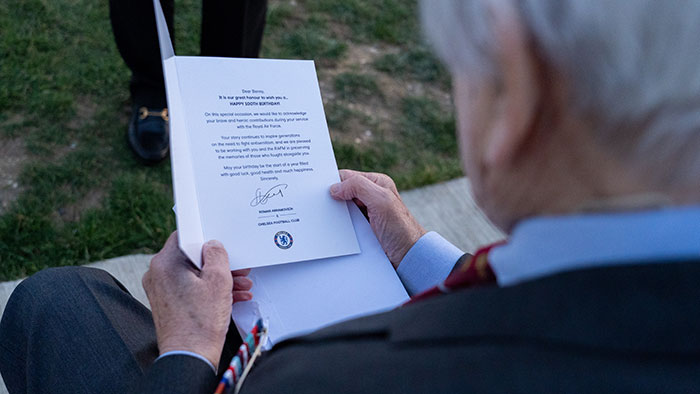 On the evening of Thursday 17 September, the RAF Museum London held a small, private ceremonial event commemorating Battle of Britain 80 and the opening of the new Battle of Britain display and art exhibition.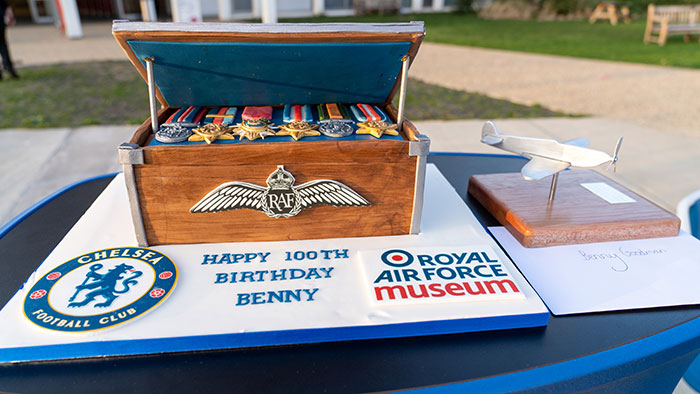 Full precautions were in place to ensure the small group of guests at the ceremony, adhered to the social distancing laws. In attendance were Air Chief Marshal Mike Wigston CBE ADC Chief of the Air Staff (CAS); Air Marshal Andrew Turner CB CBE MA MSC BA FRAES CCMI RAF DCOM Cap; Air Chief Marshal Sir Stephen John Hillier, KCB, CBE, DFC, ADC; Malcolm Brecht CB CBE – Director C-17 International Field Services at Boeing Global Services; Maggie Appleton MBE (RAF Museum CEO) and Sir Andrew Pulford GCB CBE DL RAF Museum Chair)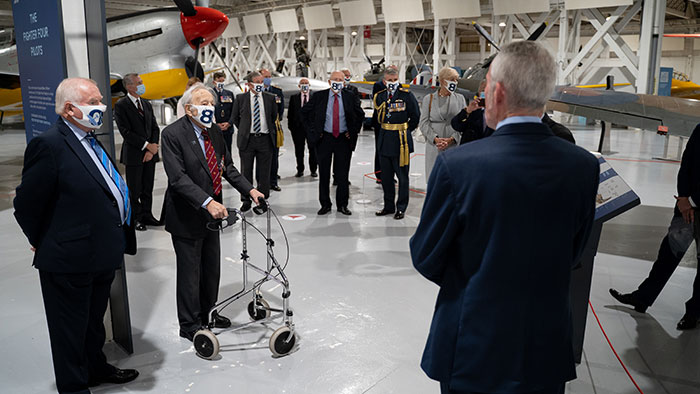 The ceremony featured a QCS Sunset Ceremony and a flypast by a BBMF Spitfire. To conclude the evening RAF veteran 'Benny' Goodman was presented with an early birthday present ahead of his 100th birthday by RAF CAS and the Chelsea Football Club Foundation.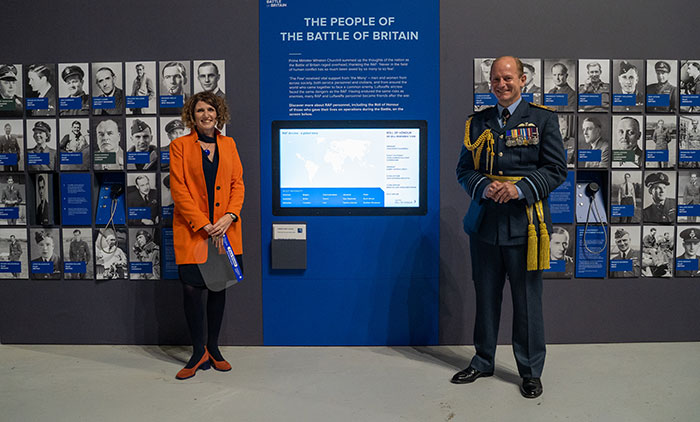 The London Museum is home to the most complete set of Battle of Britain aircraft in the world including the 'fighter four': Spitfire, Hurricane, Messerschmitt 109 and Fiat CR42, all participants in the BoB. This year they will be supported by new displays telling the wider BoB story, including an enigma machine, Dowding and Goering's busts and medals, and Newall's uniform. Complimenting the new display will be stunning year-long art exhibition: In Air and Fire: War Artists, the Battle of Britain and the Blitz. The exhibition will present over 50 works of art created in response to the war in the air by acclaimed artists such as Nash, Kennington, Laura Knight, Graham Sutherland, Nessler, Nevinson and Olga Lehmann.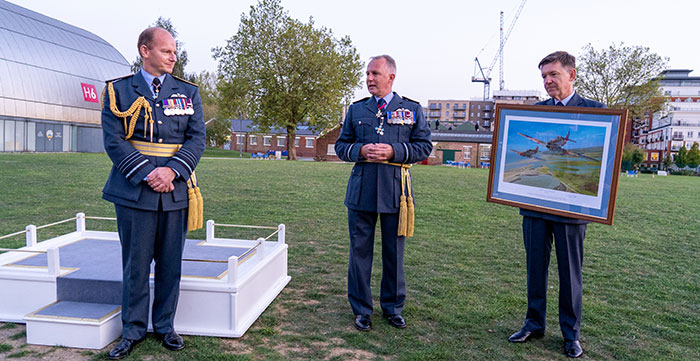 The RAF Museum is FREE to enter and has sites at both London and the West Midlands. With wide open spaces both inside and out, the Museum is a great and safe day out for all the family and will be commemorating BoB 80 with a series of special events and exhibitions.