Transgender in the RAF
Published on: 16 March 2018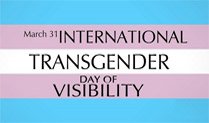 On Saturday 31 March the RAF Museum's London site will be celebrating International Transgender Day of Visibility, an annual holiday celebrating transgender people and raising awareness of discrimination faced by transgender people worldwide. It is a day for trans people, their community and their allies to celebrate trans lives and also to celebrate diversity.
As part of the RAF Museum's Community Talks programme, Amy Dobson will lead a talk sharing the stories of Roberta Cowell, Caroline Page and Ayla Holdom, three transgender women who are either currently serving, or have previously served in the Royal Air Force at different periods of time over the past 100 years.
The talk will be held in the Art Gallery, RAF Museum London, at 11.00am and 2.00pm and is free to attend. All are welcome.