RAF Museum awarded Freedom of the Borough of Barnet
Published on: 29 October 2018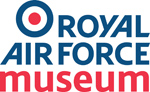 Barnet Council has awarded the Freedom of the Borough to the RAF Museum to celebrate its diligent preservation of the proud history of our nation's 100-year-old Royal Air Force.
The RAF marked its centenary in April 2018 and its station which operated as RAF Hendon – which is today part of the borough of Barnet – was globally known as the home of the RAF.
The Worshipful Mayor of Barnet, Councillor Reuben Thompstone, said: "This museum is a wonderful place, with fantastic exhibits. The awarding of the Freedom of the Borough to an organisation is the highest honour that we can bestow. It recognises the close and sustained relationship between our borough and the museum over many years. I am privileged and honoured to help us celebrate that."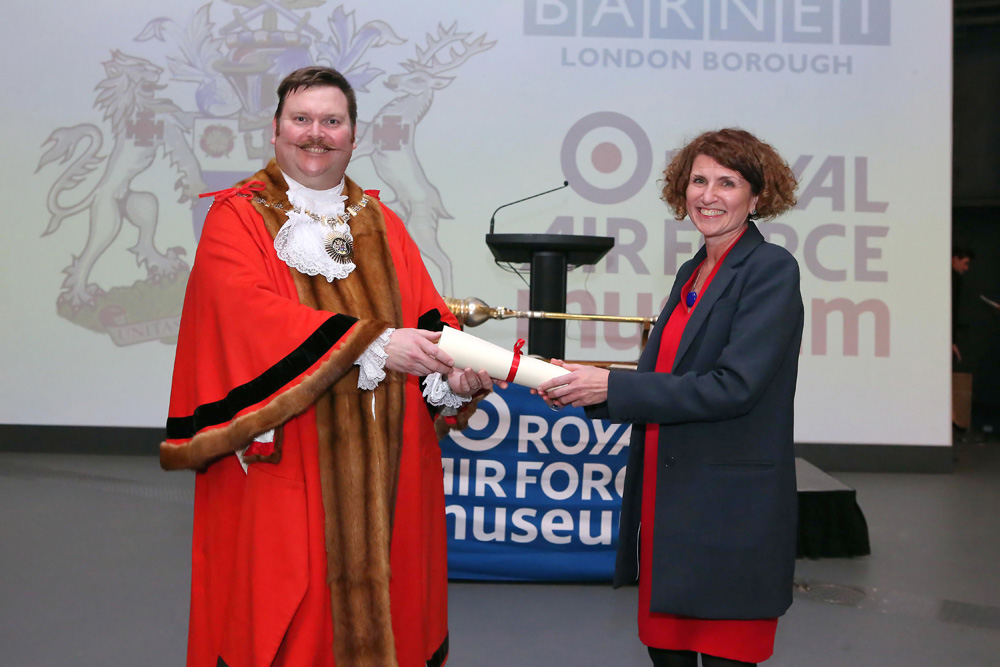 The RAF Museum opened on the site of the former Hendon Aerodrome – which is today based in the London Borough of Barnet – in 1972.
The Royal Naval Air Service had taken over Hendon Aerodrome in 1916. It was brought together with the Royal Flying Corps to become the Royal Air Force in April 1918. The annual RAF air show at Hendon ran from 1920 to 1957, and was only interrupted by World War Two. Between 1920 and 1925, the crowds attending grew from 40,000 to more than 200,000. Today, the RAF Museum, which is free to enter, attracts more than 450,000 visitors every year.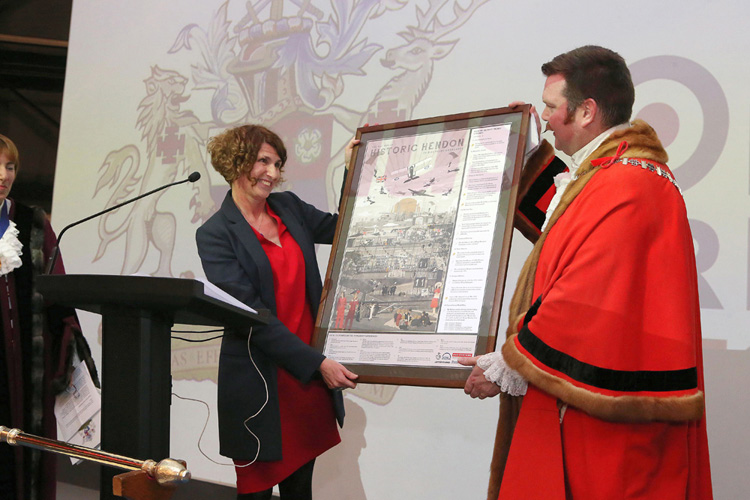 Maggie Appleton, RAF Museum CEO, said: "On behalf of our trustees, staff, volunteers and visitors I am incredibly proud that the London Borough of Barnet has awarded the RAF Museum the Honorary Freedom of the Borough. Receiving this honour is the perfect way to end a fabulous year which has seen the Museum transform to celebrate and commemorate 100 years of the Royal Air Force.
"The historic grounds on which we stand have in one form or another attracted people to the borough for over 100 years. To the air shows when it was the London Aerodrome, to RAF Hendon in defence of the nation and finally, to the Museum since we opened in 1972. Through sharing the stories of the Royal Air Force, we look forward to a future which brings even more people and opportunities to this great borough and where our role as both a community resource and a national museum grow and strengthen together."