RAF Museum Poster Competition Winners Announced
Published on: 23 June 2020
RAF Museum Poster Competition PHOTO GALLERY
Congratulations to our Poster Competition winners, Jo (Over 18s), Alice (10-18 Years), and Harry (Under 10s). Their winning designs can be seen below shown left – right.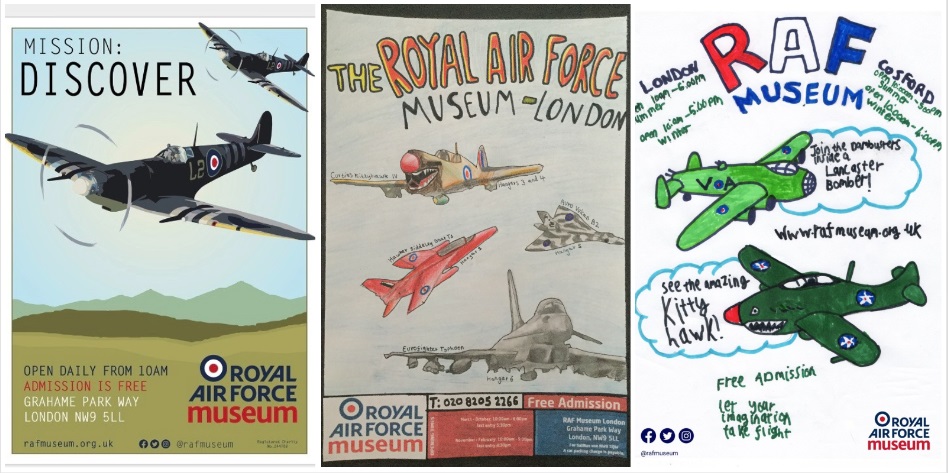 They each win a £100 prize bundle from the RAF Museum Shop which has been kindly sponsored by The Art Society Wrekin. Plus, we will be using their designs online over the coming weeks as we prepare to re-open our Museums.
We also have six incredible runners up, Aleksandra and Sarah (Over 18s), Olivia and Thomas (10-18 Years), Aston and Benny (Under 10s), shown below.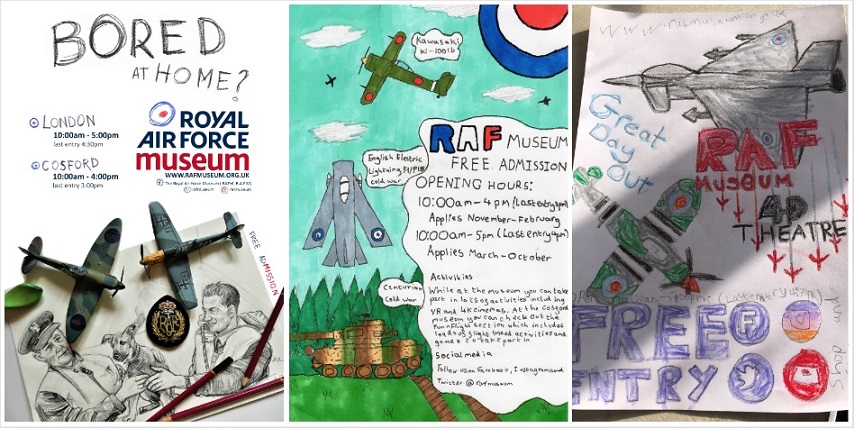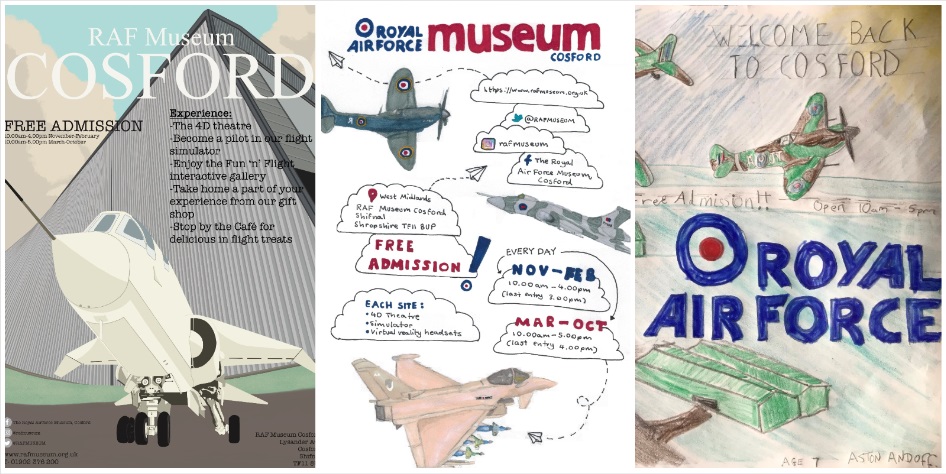 Each runner up will receive an RAF goody bag thanks to our friends at the RAF Youth & STEM team.
We have been really impressed with the creativity of everyone who has taken part in the poster competition. Thank you for sharing all your brilliant designs with us, we have thoroughly enjoyed seeing them.
You can now view a photo gallery of all the entries we received on our Facebook page CLICK HERE to view.
Thank you once again to everyone who took part, we hope you will join us for a visit at the Museum in the not too distant future.