Aviation Photography Workshop: Advanced Cold War Edition
20 March 2022
We have teamed up with Chappers Photography to offer a unique, hands-on Cold War Themed advanced course in aviation photography. In this advanced photography workshop, you will look to further enhance your photography skills in a practically led course. Attendees can expect to learn more about the subtle aspects of setting up their cameras including focusing modes, white balance, bracketing and long exposures.
The course will also introduce attendees to HDR photography and discuss how to approach home-editing to enhance their images. Attendees should have a basic grasp of how to operate the main settings on their cameras and have an awareness of shutter speed, aperture and ISO.
The workshop will start at 11.00am, your day will begin with informative photography theory. You will then test out some of this knowledge using the incredible collection of aircraft and exhibits as your subjects.
You will then spend some time learning how to photograph some of our iconic aircraft in our Hangar 345 collection, starting towards the end of the Second World War with our Battle of Britain Fighter Four and Lancaster. It will include the chance to step across the barrier and take up-close shots. You will then have photo shoot opportunity of our Cold War aircraft before you go up close for a private and internal viewing of our Avro Vulcan aircraft.
For a grand finale, you will be allowed exclusive afterhours access between 5.00pm and 6.00pm to our Hangar 6, The RAF in an Age of Uncertainty 1980. Here the aircraft will be lit up with unique lighting. This will be your chance to challenge your newly-refined photography skills with some rewarding low-light photography. Expert a chance to capture some unusual clean shots away from the public.
This event is aimed at photographers with a little experience, but do not worry if you are a little rusty on using your camera. If you are new to photography or want to start at beginner's level – why not attend our Aviation Photography Workshop (Beginners) on Saturday 19 March. Find more information here.
Tickets cost £75.00 per person (including lunch).  Places are limited to 20 per day and tickets must be purchased in advance.
This full-day course is a great opportunity for photographers who have already got some experience or have attended our workshop in October 2021 This hands-on course will give you the chance to learn, plan, execute and develop as aviation photographers.
Exclusive Aircraft Access (subject to change):
Battle of Britain Fighter Four and Lancaster Access – private viewing and mini tour
Avro Vulcan – private viewing
The RAF in an Age of Uncertainty 1980 – Today– private viewing of Hangar Six
Event Timings:
11:00am: Arrival, briefing and welcome
11.30am: Course Start
12.30am: Museum photography onsite in Hangar 3,4,5 (Battle of Britain Fighter Four and Lancaster)
1:15pm: Q&A from the practice
1:30pm: Lunch
2:30pm – Course resumes with aircraft access / close view cockpit shots (Cold War Aircraft)
3:45pm: Break / Shop visit
4:30pm: Course resumes with aircraft access / close view cockpit shots of Avro Vulcan
5.00pm: Exclusive out of hours access in Hangar 6
6.00pm: End of course
Your health and wellbeing is important to the RAF Museum, so to make you feel as safe as possible we have put the following measures in place:
You have the option to wear a face mask throughout the course.
The class will be in a large room, and all seats will be social distanced and wiped down before your arrival.
Hand sanitizer will be available in the study room and around the Museum
Please note…
Only ticket holders will be able to gain access to the workshop
The event is for age 16 and overs only
You must bring your own camera (any type and model of camera is acceptable)
The photography will occasionally take place outside, so please bring suitable clothing and footwear.
Lunch is provided (please notify us of any dietary requirements during booking)
The aircraft will be in their usual Museum settings
In addition, you may benefit from bringing the following if you have it:
Wide angle lens
Additional lens up to 200mm
Tripod
Flash guns
Memory cards
Spare battery
About the Tutor:
Lee Chapman, aka Chappers Photography, always aims to get a sense of realism within his photographs, he covers a wide range of subjects including wildlife, sports and equine. Although, he favours and specialises in the subject of historic aviation. Lee has received numerous accolades for his photography and works as a media reporter/photographer for Airscene.co.uk and has covered all of the major UK air shows over the last few years.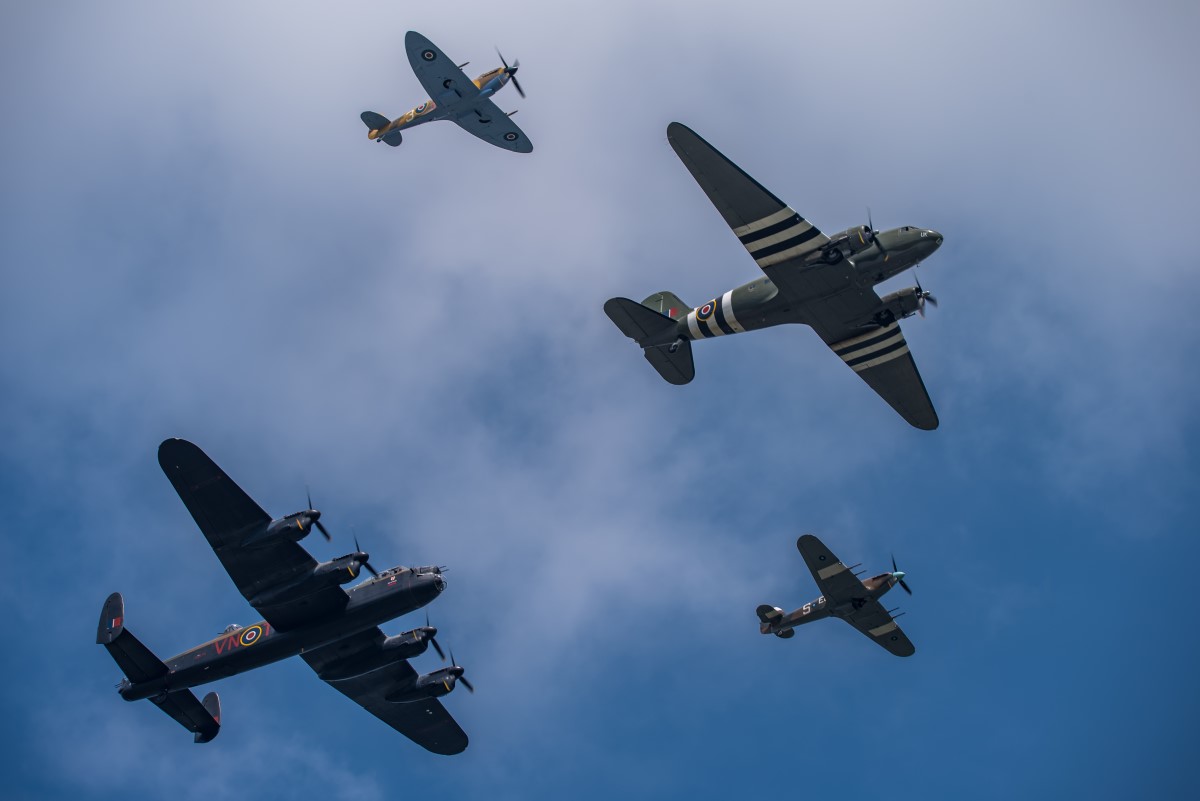 He has recently released a book through Key Publishing on the RAF Aircraft from the Battle of Britain and is currently working on a follow-up to this.  You can now also see Chappers Photography's images adorning some of the official clothing merchandise of the Battle of Britain Memorial Flight. Alongside his photography Lee is also a fully qualified college lecturer and has over 15 years' experience in adult education.